10x Flow SEO is a Missouri-based agency helping businesses from numerous niches climb to the top of Google's search results. They guarantee first-page rankings through engaging content optimized for both search engines and the target audience. Outstanding writers are the lifeblood of their business, so they only hire skilled wordsmiths to position each client as an expert in their field.
When the company's founder Aaron Tjomsland needed to find writers, he knew that going down the traditional road would be tedious and ineffective. His content manager, Jaron Spotten said, "If I would've tried learning all of it—how to find good writers, entice them with a good ad, and then process through them—I would've wasted so much time," he said. To speed up the process and get writers going ASAP, he chose Workello.
The Hiring Process
Hiring playbook used: Hiring Niche Writers
10x Flow SEO used Workello's pre-written job description to create a compelling ad. They needed writers with experience in senior care, so they customized the description to reflect the requirements and turned it into a magnet for experts in this niche.
Instead of writing the ad from scratch, all Jaron had to do was give the template a few tweaks, and the post was up and running in no time.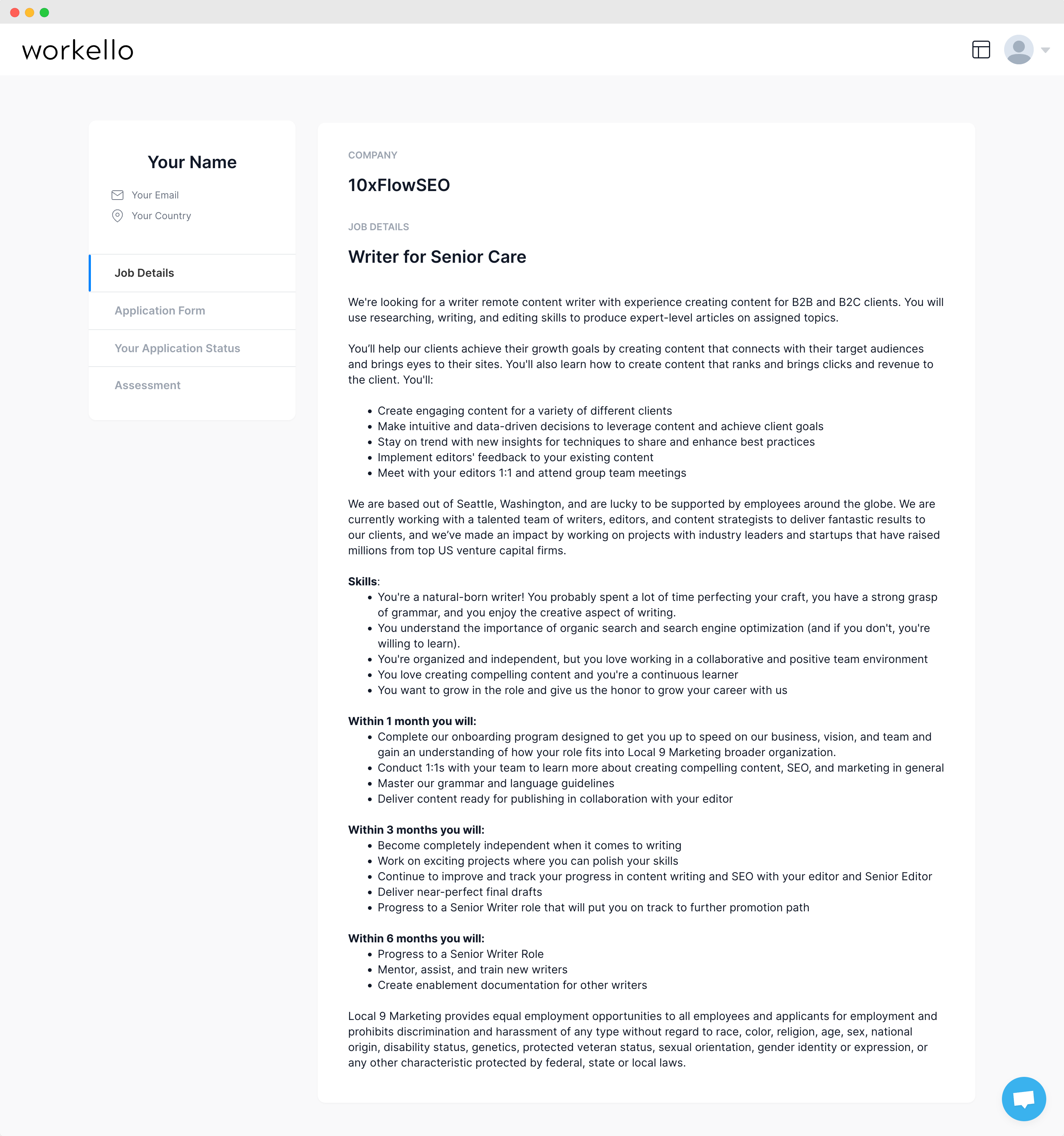 Finding candidates was the easy part—the challenge was sorting through them. According to Jaron, he had to narrow down the writers interested in working with him to those who "actually had the right writing acumen." To do this, he used Workello's template and devised a task that would weed out unqualified applicants.
As the content manager of an SEO agency, Jaron wanted to see if candidates could follow the best practices without sacrificing content quality. The test involved creating a short piece on in-home care that would demonstrate the applicants' writing prowess and ability to follow specific guidelines. 
The agency ran two hiring rounds and attracted 150 candidates, 25 of whom passed the test and got to the interview stage. The 10x Flow SEO team could concentrate their efforts on match-ready writers instead of wasting time on unfit applicants. After a quick round of interviews, the agency hired 12 skilled writers!
10xFlowSEO team was thrilled with the performance of his new team members. They quickly started familiarizing themselves with the agency and publishing high-quality content for clients. One writer was so good he progressed to the editor position.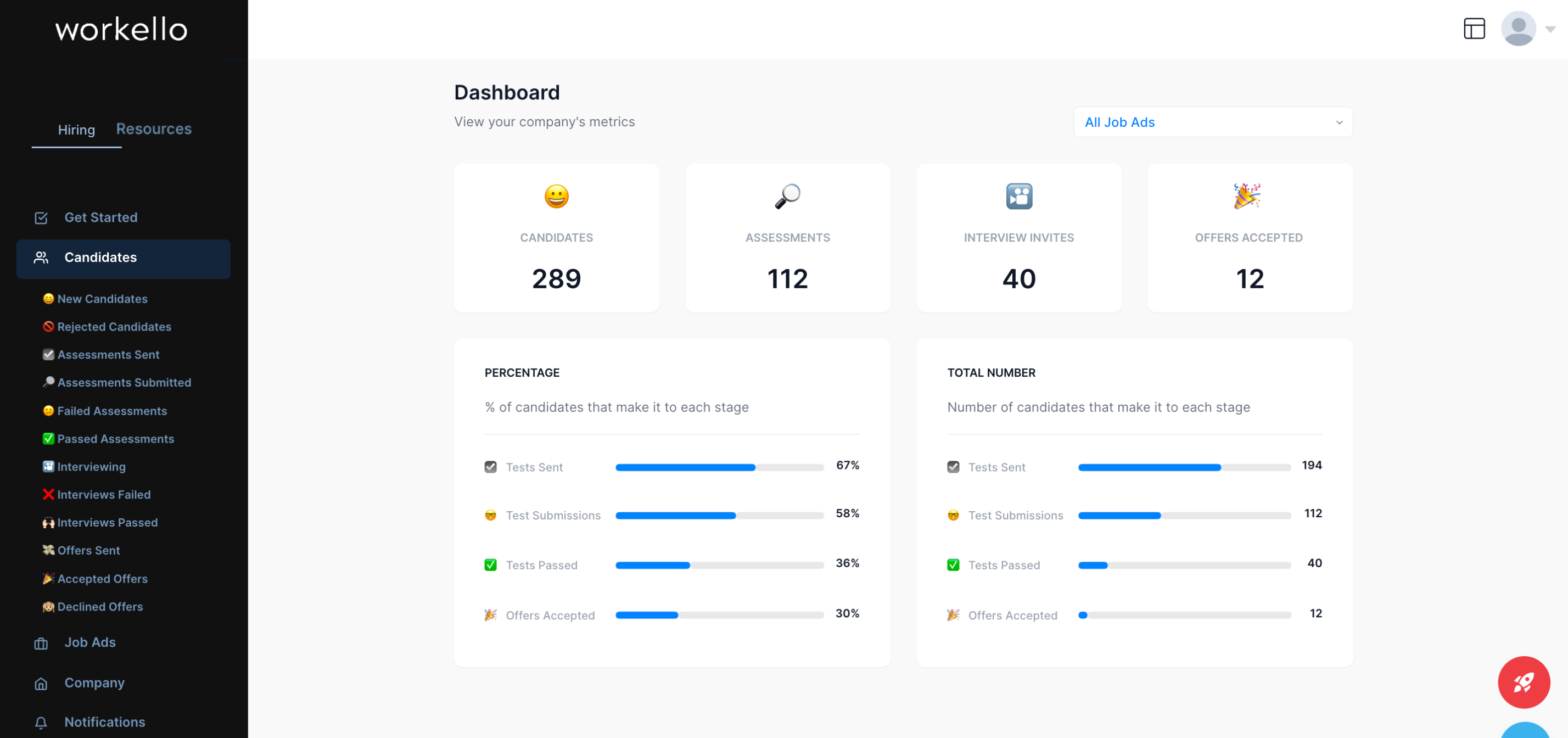 Why 10x Flow SEO Chose Workello
"I love that Workello has cut out the fat from the hiring process and really gets to the meat of it," Jaron said. He particularly enjoyed the platform's simplicity and how it "keeps everything in one place."
"Additionally, the resources Workello has provided to find good writers work really well for us. It has provided so much value," he concluded.
If you're looking for writers in any niche to expand your team and scale content production like 10x Flow SEO did, sign up for Workello today.