Qualified Candidates Delivered Straight to Your Team
Workelo Sourcing delivers hundreds of writing candidates straight into your Workello dashboard.
Sit back and relax
Start receiving candidates within 3 business days
Choose the best fit for your company and role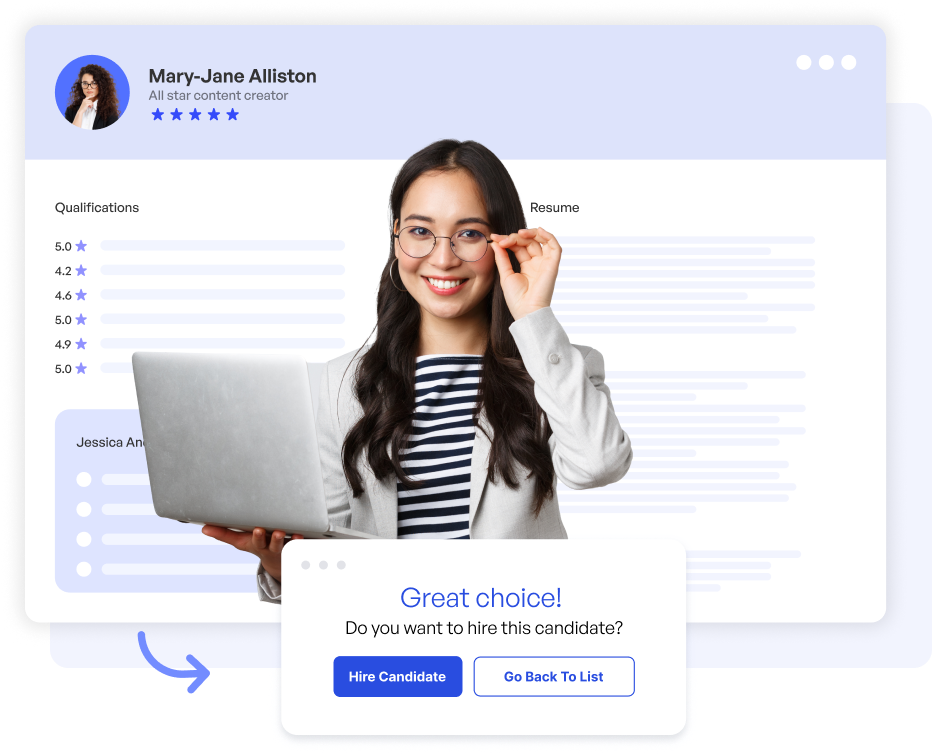 Candidates on-demand
Let Workello fill your talent pipeline with hundreds of candidates so you can focus on your actual job.
Process
We'll run through a checklist on your open position and develop a candidate profile. Then we'll create and execute a custom sourcing strategy to fill your hiring pipeline with the exact type of candidates that you want to talk to.

Experienced Recruiters
Our experienced recruitment specialists will start sourcing candidates and candidates will begin streaming into your Workello hiring portal.

Flexible
Lean on our team when you need us. No long term contracts.
"We were in a time crunch, so the fact that Workello sped things up was critical."
Ulf Longren
High performing teams are built with Workello