Alpha Apps is a growing startup combining content writing with web development to create standout educational websites. Their platforms help people make important life changes, and expert content is the heart and soul of this mission.
To grow the company's portfolio, Alpha Apps' Leo Smigel needed skilled writers who would also be a perfect culture fit. Like many employers, Alpha Apps started their hiring journey with manual processes. Besides being time-consuming, this approach made it hard to find someone who checked all the necessary boxes.
Leo realized he needed a more automated way of vetting top writers. To ensure a streamlined flow of quality candidates, he chose Workello.
The Hiring Process
Hiring playbook used: Hiring Niche Writers
Leo always knew that finding good writers was a numbers game. "If you're only looking at 10 candidates, you're unlikely to find an A-player—you need to find at least 100 people for each," he explained.
He used Workello's pre-optimized job description to get so many applicants without tedious work. The company needed someone experienced in real estate license prep, so he tweaked the template to only encourage qualified writers to apply.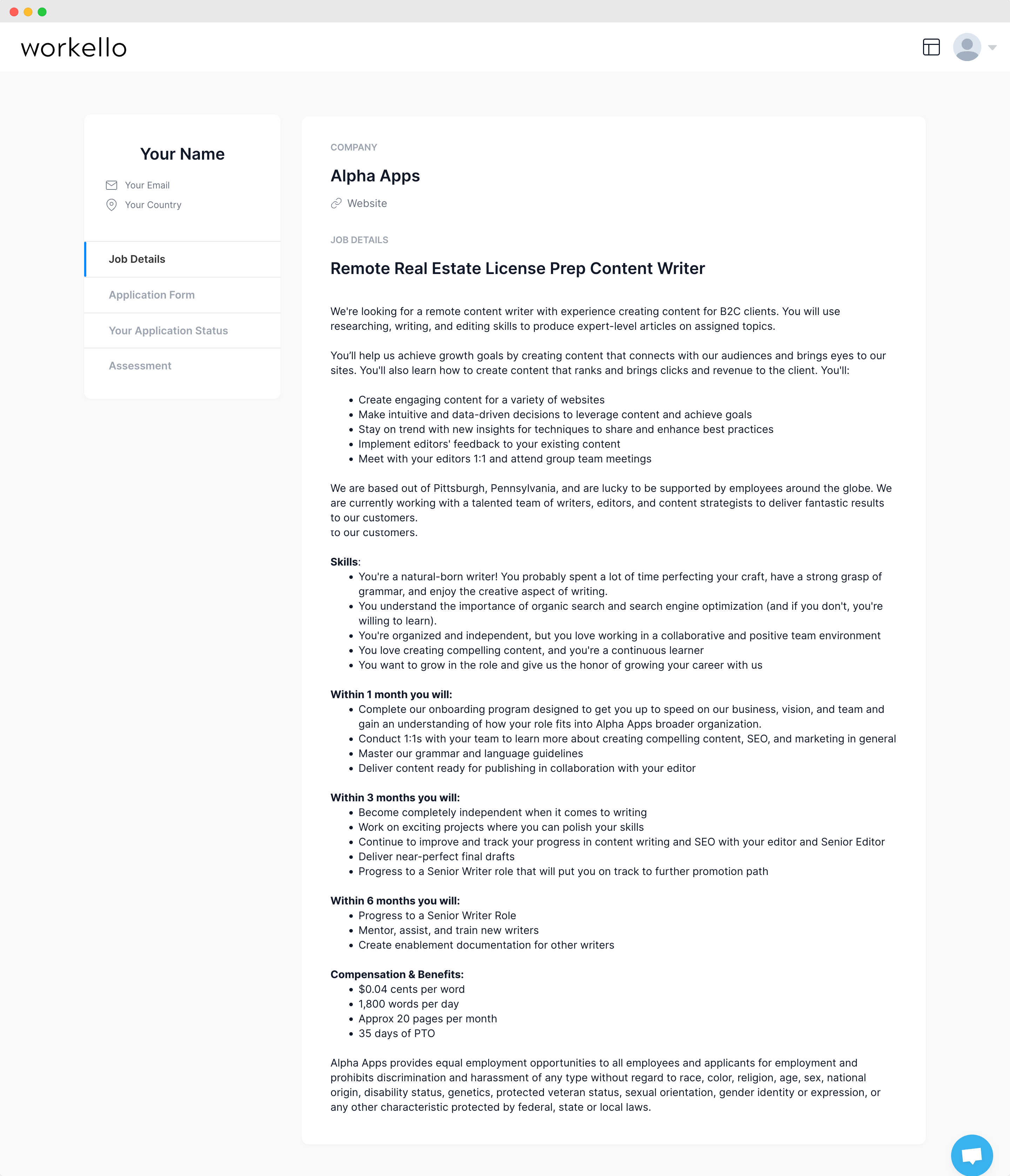 Leo posted the job ad on Indeed and got 666 candidates! Evaluating each applicant manually would've taken a ton of time, so he decided to pre-screen applicants with Workello's test assessment. This allowed him to gauge the candidates' expected quality of work and swiftly eliminate those who didn't meet the desired standards.
After 196 assessments, seven candidates made it to the interview. Leo saved a ton of time by only interviewing those with potential and ended up hiring 5 writers who fit his startup like a glove! The writers stayed on the team and have contributed to its success through outstanding content.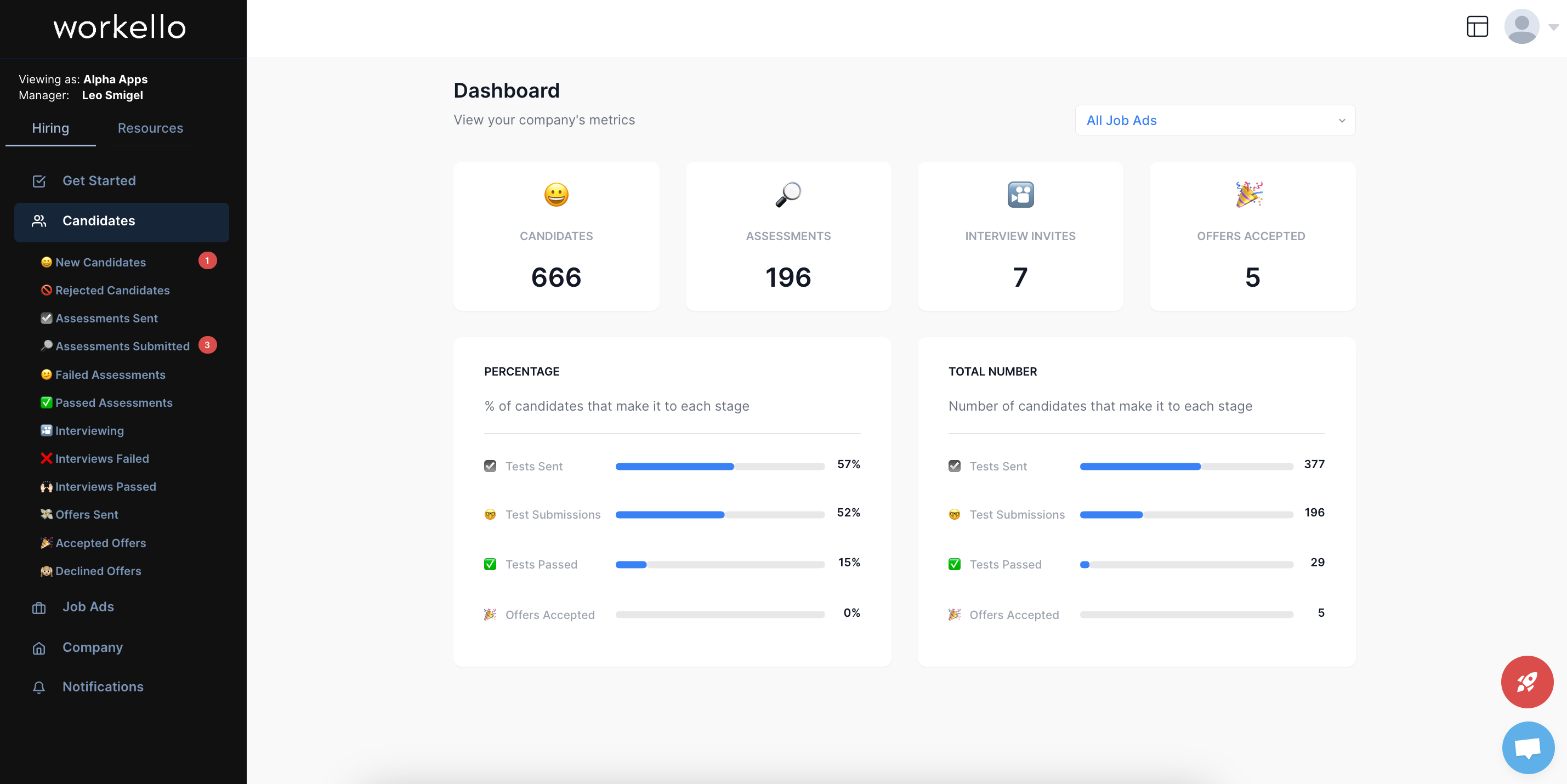 Why Alpha Apps Chose Workello
Leo highlighted two major benefits he reaped from Workello—huge time savings and a stable stream of high-quality leads. "My team and I go in for pretty much five minutes, and we're able to screen and filter 10-20 candidates," he explained.
The team keeps using Workello to expand, and they get around 20–30 candidates daily. Leo keeps the pipeline full of top performers without wasting time or putting in tons of effort. 
Leo said another advantage of Workello is its ability to hand-hold those who don't have a hiring process in place. This isn't the case with his company because they already have an HR system, but Workello simplified it by making the hiring process quick and effective. 
"It's super easy to use," he said. "I would absolutely recommend Workello—it's made my life easier, and now we have two A-players because of it."
Whether you're a startup or a large company, you can enjoy all of the above benefits. If you're looking to hire top writers effortlessly, sign up for Workello today.