Brady Kirkpatrick, owner of Brady's Blogs, came to Workello because he needed to hire niche writers for two of his websites, GunMade and Truphae Inc.
The Challenge
Previously, Brady relied heavily on agencies to fuel his aggressive content velocity strategy. This involved various writers creating content without dedicated specialization. The transition to dedicated, niche-specialized writers was a must to ensure sustained, faster growth and the scaling of the audience each month.
The Solution: Workello
Brady chose Workello for its user-friendly approach to hiring, allowing him to distribute a link to potential candidates without them needing to create an account on the platform. This feature of Workello enabled him to seamlessly share the opportunity across various niche communities on Reddit and Facebook, optimizing the application process and targeting the right talent pool.
The Hiring Process
Hiring playbook used: Hiring Niche Writers
With Workello, Brady managed to get a lot of applications, 50% of which were from highly qualified writers. He hired three writers who significantly contributed to the content production, collectively delivering around 13 to 15 articles a week for his websites.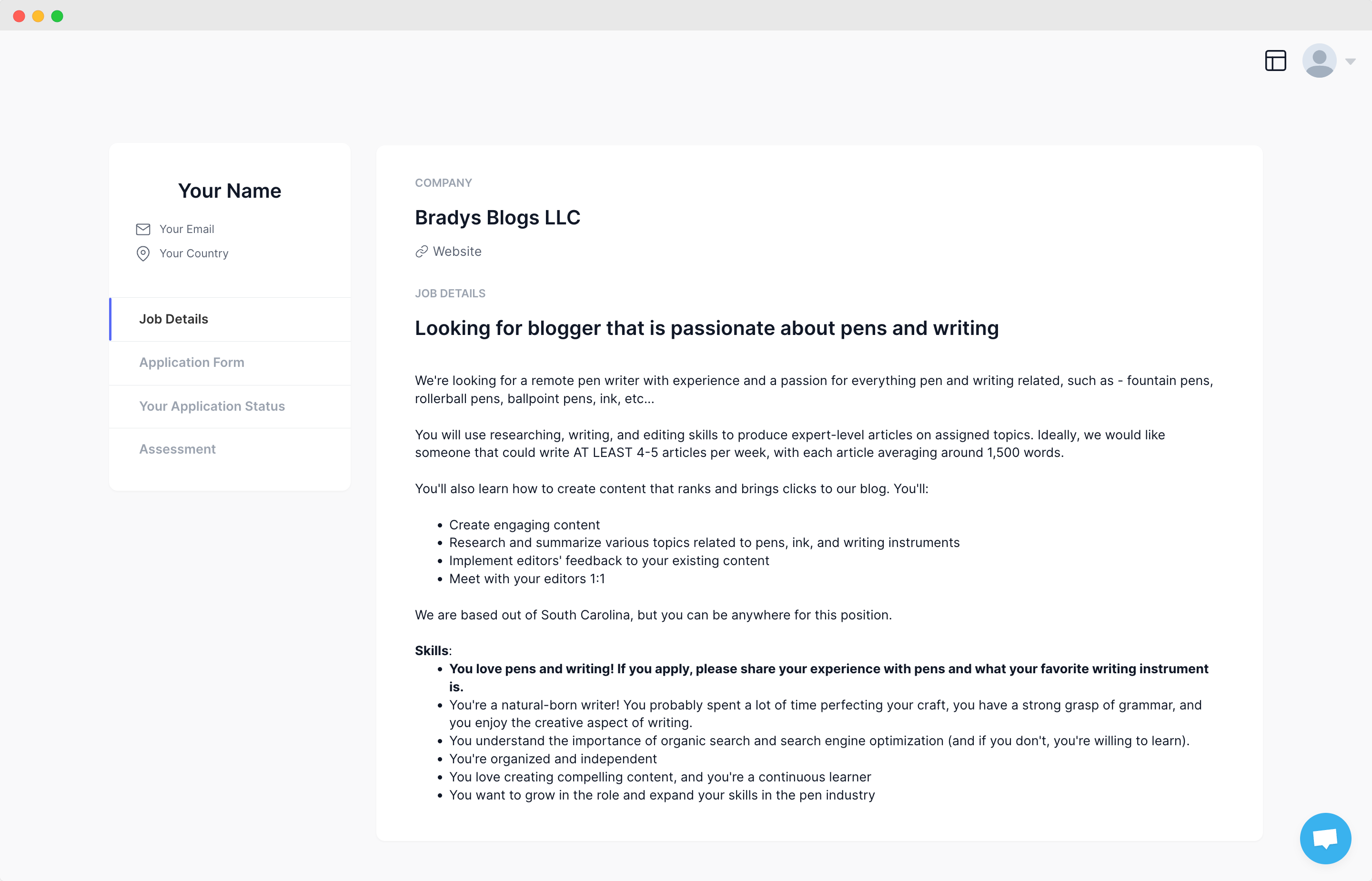 Workello's intuitive process allowed Brady to sift through the influx of applications efficiently, ensuring only the most suitable candidates were considered. The streamlined, hassle-free process was easy both for Brady and the applicants, as he didn't need to rely on multiple platforms and numerous emails throughout the hiring process.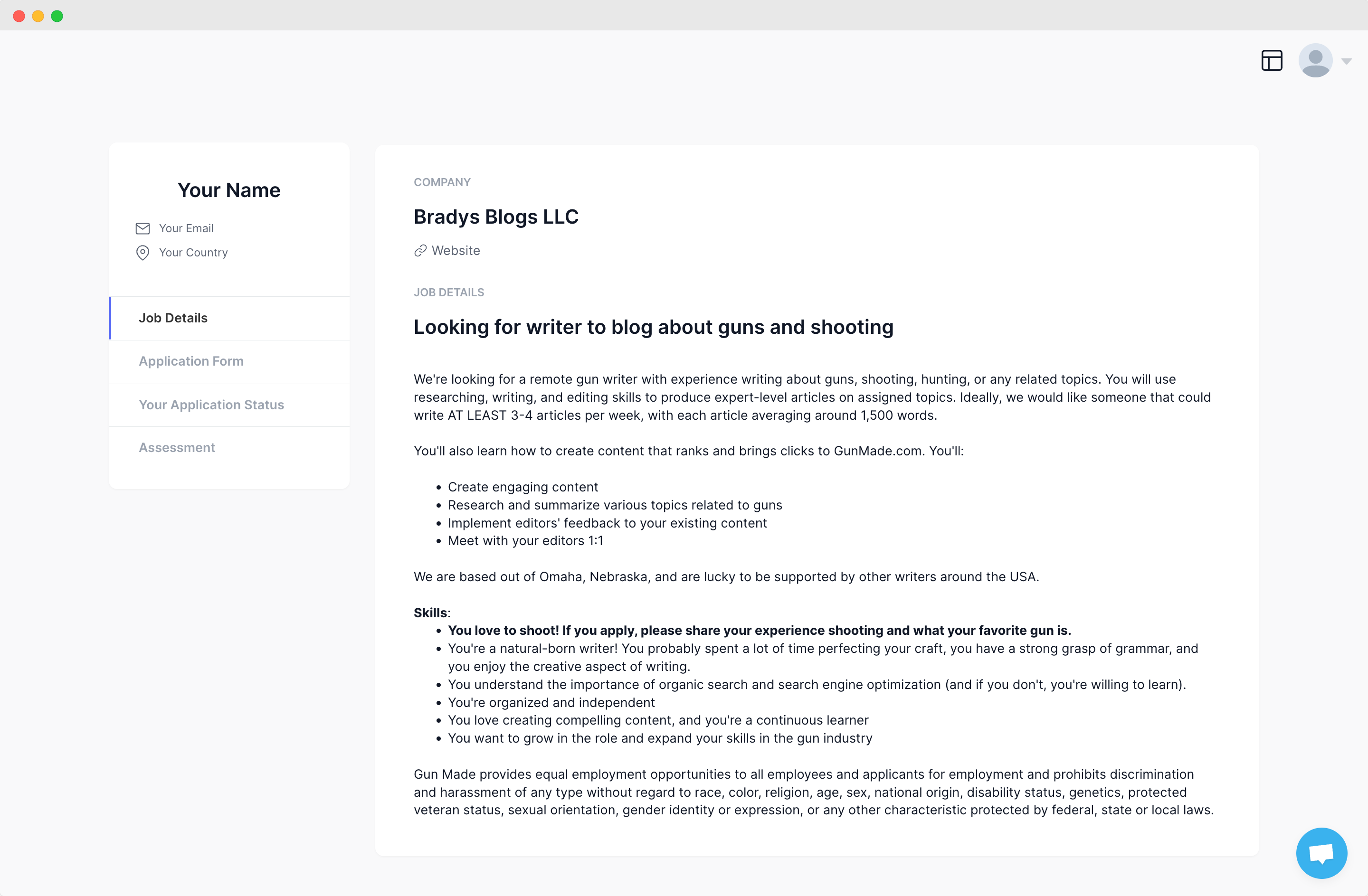 Why Brady Chose Workello
Brady highlighted the simplicity and convenience of Workello, emphasizing its value in reaching out to multiple communities and facilitating a smooth application process for prospective writers. He appreciated Workello's unified approach, allowing both the applicants and the employer to manage everything from a single platform with seamless communication.
Brady found Workello's approach much more applicant-friendly, making it easier for potential candidates to apply, receive notifications, and go through the entire process without additional legwork.
Customer Testimonial
"I personally recommend Workello," says Brady, underscoring the platform's seamless, user-friendly experience from both the employer and the applicant's perspectives. He valued the ease with which applicants could choose assignments and receive notifications about their application status, highlighting Workello's capability to simplify and streamline the hiring experience.
If you need niche writers and you seek a hassle-free, efficient hiring process, sign up for Workello today.