Dane Nakama owns two thriving companies—a brick-and-mortar marketing agency and a business managing various websites. High-performing content has always been the bread and butter of his ventures, but he struggled to find writers that would create it.
Dane used to hire manually, so his process was super complicated. He'd manage a bunch of spreadsheets to keep track of candidates, which was frustrating and too resource-consuming. 
He tried working with third-party writing services instead, but this never worked out. Dane said his writing partners could never fully understand what he was looking for when creating content batches.
Knowing he had to find a more effective and automated way to hire top writers and scale his business, Dane decided to try Workello.
The Hiring Process
Hiring playbook used: Hiring Niche Writers
Dane needed writers with experience in four niches:
Hawaii

Pokémon

Minecraft

Elden Ring
He leveraged Workello's pre-optimized job description to avoid wasting time creating one from scratch. All Dane had to do was adapt the template to each niche and specific requirements, so his job ads were up and running in no time!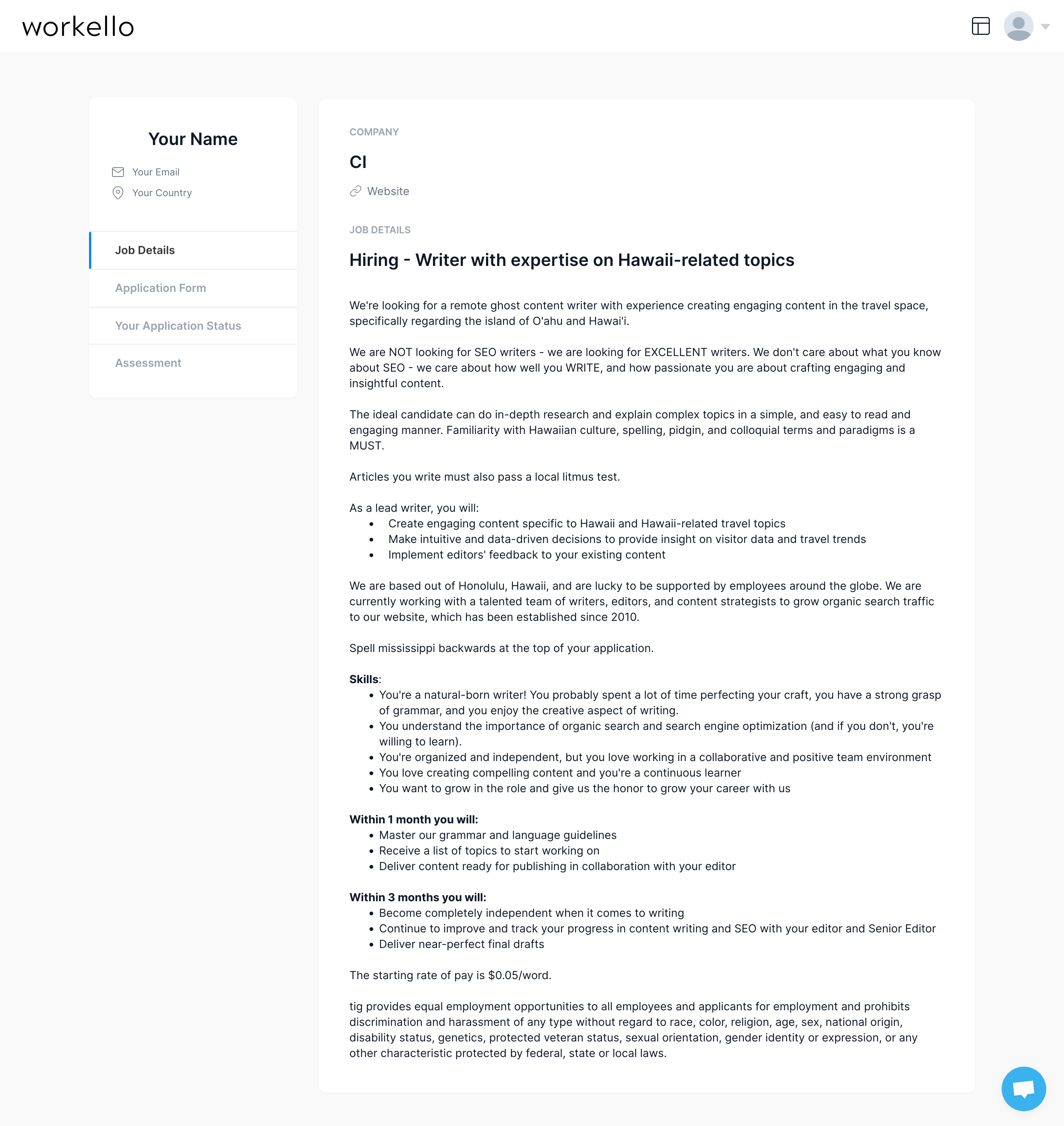 Dane posted the ads, and applications started rolling in. This time, he didn't have to bother with keeping track of each manually. Workello helped him weed out unqualified candidates swiftly so he could zero in on top talent. 
The platform's pre-written test assessments played a crucial role here. Dane asked candidates to write 400-word pieces on niche-specific topics, enabling him to clearly evaluate their job performance potential.
He said one writer impressed him with only her intro, which looked precisely how he wanted it. Dane knew straight away he wanted to work with her, which wouldn't have happened without such hard proof of her writing prowess.
Out of 397 candidates, only seven made it to the interview. This alone saved him countless hours he'd typically spend interviewing unqualified prospects. After some face time with applicants who'd earned their stripes, Dane hired 5 outstanding writers!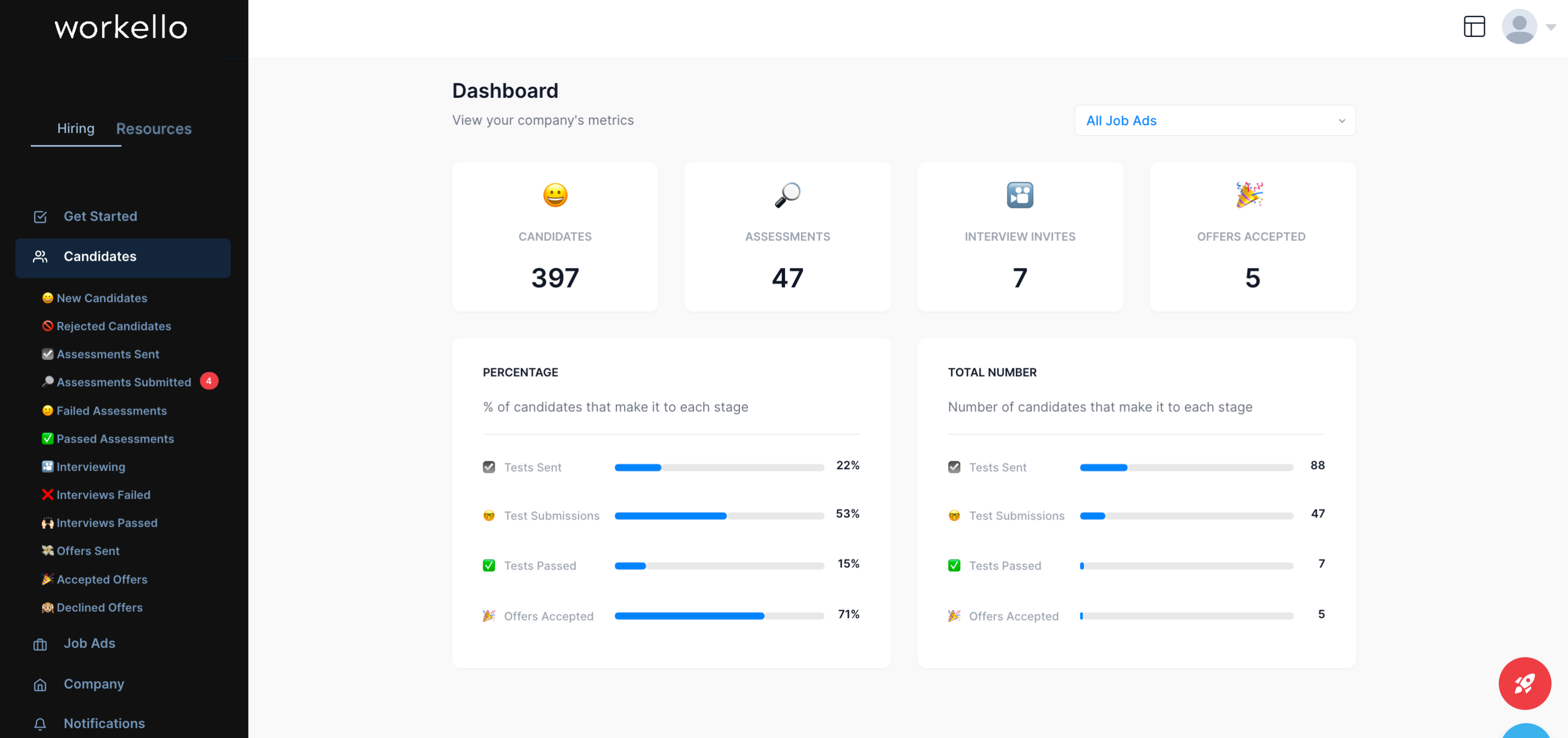 Why Dane Chose Workello
"Before Workello, the hiring process was straight-up awful," Dane said. "It [Workello] has made everything much smoother and seamless—there are no friction points at all!"
For Dane, the main benefit was the quality of writers he'd found. "They're a goldmine! I don't have to spend any time editing their content—I just give them the topic and directions, and they're good to go," he explained.
Dane's priority was finding people who truly love writing, and he said Workello helped him do exactly that. He could quickly sift through hundreds of applicants to uncover hidden gems his business needed.
"Workello has become so essential to my hiring process. I can't imagine ever hiring a writer without it," Dane concluded.
If you want the top 1% of writers on your team but don't want to spend a ton of time and money finding them, sign up for Workello today.