In only three years, ContentWish has helped over 300 clients stand out in the crowded online world through high-performing SEO content. Mahmoud Elsaid, the company's founder, has created a streamlined process for producing long-form content, allowing the agency to execute over 700 projects successfully. ContentWish offers an array of services aimed at helping clients scale, and everything happens in-house.
Before Workello, Mahmoud wasn't a fan of hiring external editors. His experience had shown that promoting writers from the team was a better alternative, as they were already familiar with the process and requirements. As the agency started attracting more clients, Mahmoud realized this method wasn't working anymore and that he needed to expand the team. To find skilled editors and scale his operations, he decided to give Workello a shot.
The Hiring Process
ContentWish used Workello's content editor job description template to craft a detailed ad for their vacancy. Mahmoud highlighted the benefits of working with the agency to attract the best candidates. He also outlined all the requirements and necessary skills to filter out unqualified applicants.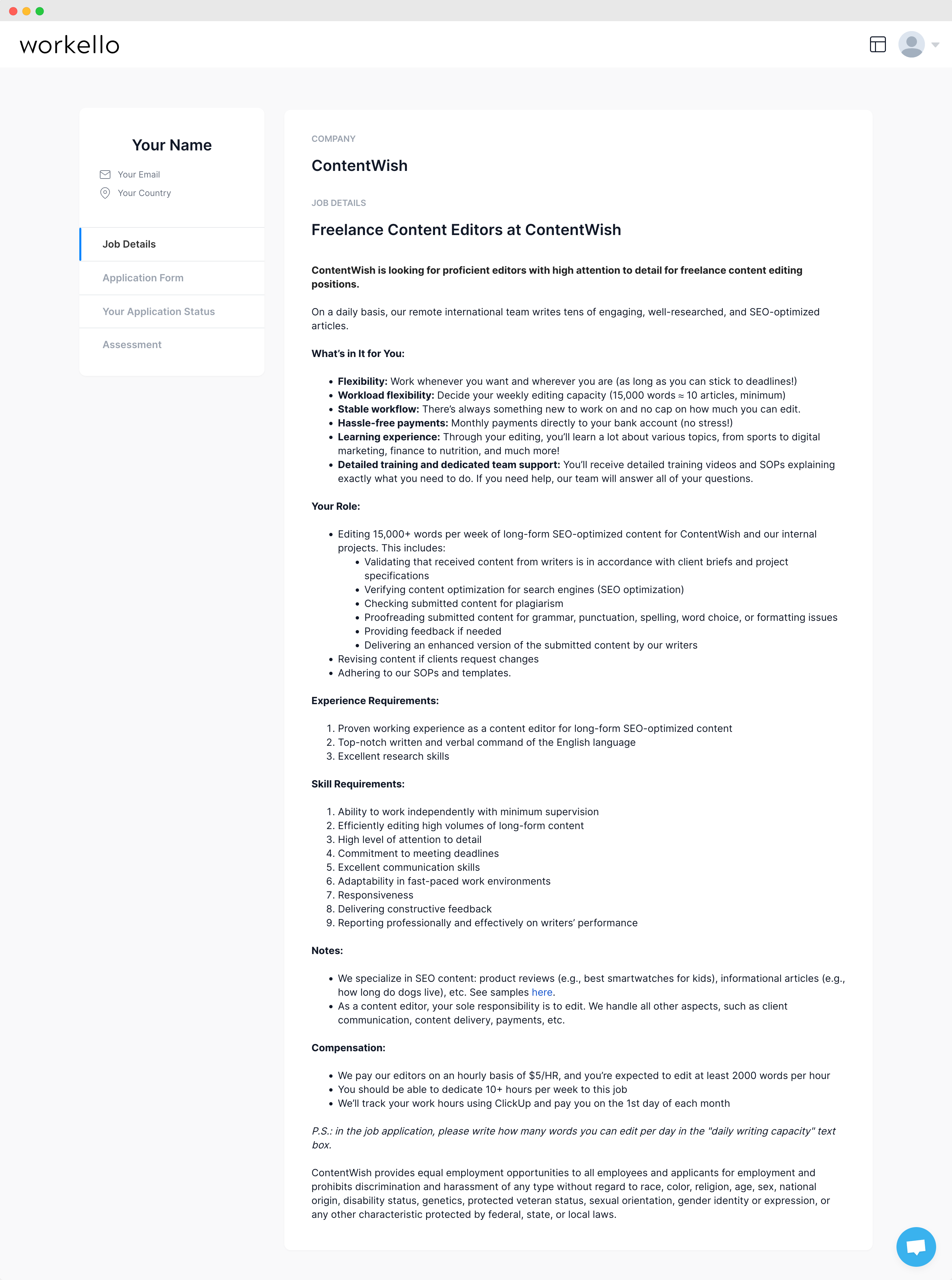 Mahmoud's main concern was finding editors who could understand the nuances of the agency's work. He used to give generic editors a chance, hoping it would work out—but it never did. This time, he only wanted to onboard those who checked all the right boxes and had extensive SEO experience. To zero in on such editors, Mahmoud used Workello's pre-optimized assessment.
He asked applicants to edit a piece of content based on the provided project specification. Mahmoud adapted the assessment and included the guidelines followed by his current editors to find the right fit. 
Out of 58 applicants, four demonstrated the necessary skills and expertise and were invited to an interview. Mahmoud and his team ended up hiring 10 editors! 
The assessment played a crucial role, as Mahmoud said the new hires were practically as good as current team members.
"The people we hired had already worked in similar positions. After a few articles to ensure they understood our guidelines, they were ready," he explained. This was the first time he found external editors who could meet the agency's needs. The business no longer had a trade-off between writers and editors, which allowed it to scale.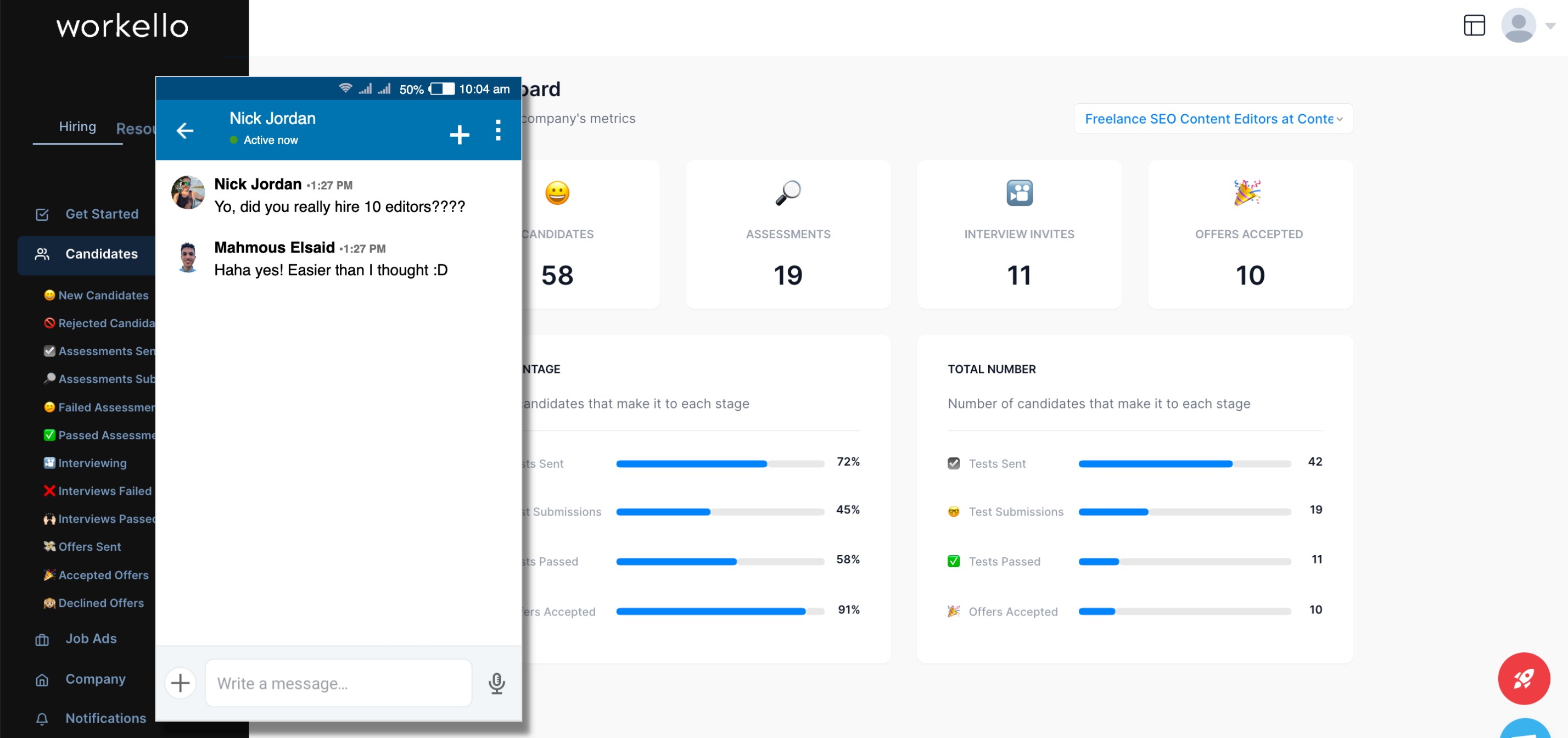 Why ContentWish Chose Workello
Before using Workello, Mahmoud tried using software to automate his hiring process but wasn't happy with the results. "The process of setting everything up—it was a month of high stress for nothing," he said. He needed to have sales calls and go through a bunch of tasks that wouldn't amount to anything.
"I just wanted something simple, and that's why Workello stood out," he continued. "I love how easy things look. You can just sign up and see everything you can do." 
If you want to hire editors or other team members on autopilot the way ContentWish did, sign up for Workello today.