ContentWish is a digital marketing agency providing content writing services to help businesses increase their online visibility and drive more website traffic. The agency has worked chiefly with small, niche businesses looking to scale their operations by publishing affordable yet high-quality content that generates convertible traffic. ContentWish is led by Italy-based Mahmoud Elsaid, who founded the agency in 2019 and has since grown it into a respectable organization with more than 50 content writers and 10 editors.
As his agency is growing rapidly, Mahmoud needed a reliable public relations (PR) manager to assist him or entirely take on some of the marketing roles at the company. He chose to run the entire process of hiring a PR through Workello based on previous positive experience using the software for recruiting.
The Hiring Process
The bulk of ContentWish's ad for the PR manager position was derived from Workello's pre-optimized impact-based job description. They modified the template according to the specifics of the position they wanted to fill and included their particular requirements. They also aligned the language of the job description to reflect their brand and company culture best.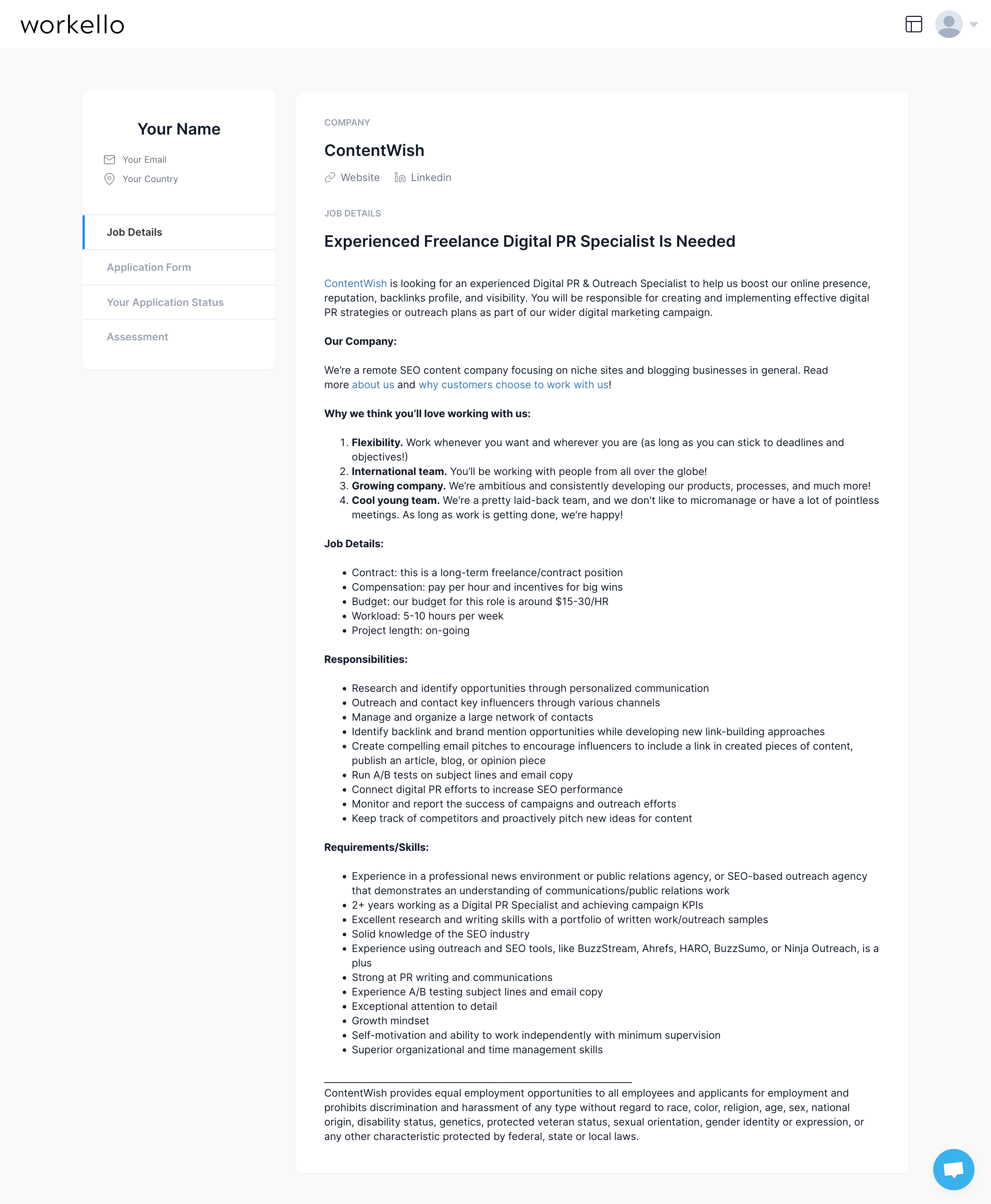 Mahmoud's team also based their assessment task on Workello's pre-optimized template. They wanted to test their candidates' writing abilities but also wanted them to include specific keywords in their content naturally. For the Spanish language assessment, they used Workello's template and added several internal links for writers to insert in their test articles.
Mahmoud was able to post the ad and start attracting top talent in as little as an hour. As he does for other roles, he chose Upwork and LinkedIn to publish his vacancy and received 6 applications. He ended up testing one candidate who eventually proved to be the right match and accepted the offer to work at ContentWish. 
The entire process of sourcing, evaluating, and extending the offer to a candidate took a couple of days. Mahmoud credited the efficiency with which he found a suitable PR manager to the recruiting resources and the know-how Workello provided him with.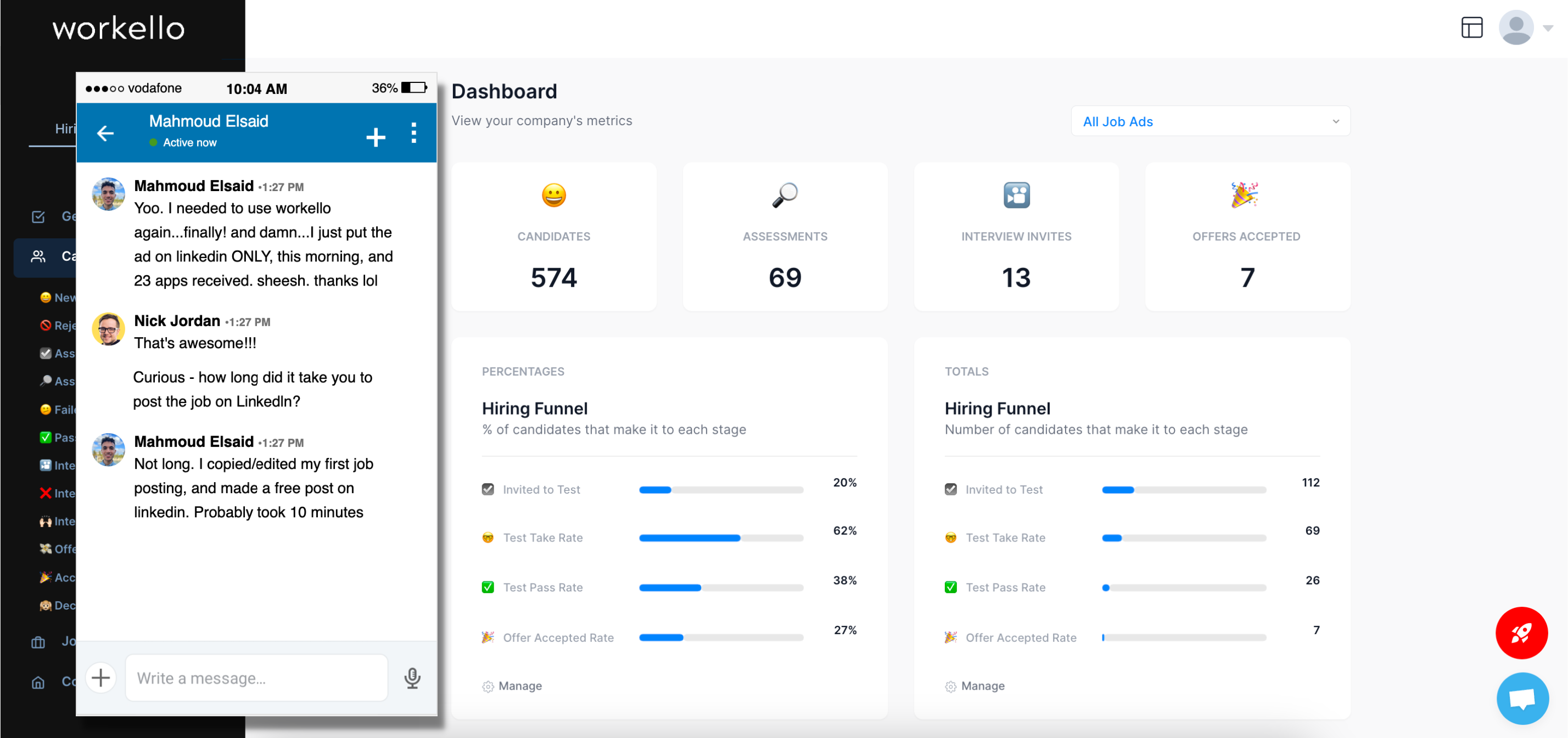 Why ContentWish Chose Workello
Mahmoud specifically pointed out Workello's technical capabilities as one of the key elements why he keeps using the software to fill virtually every vacancy at his company. "When you start using hiring tools, you want to make sure that you receive all the applicants," he said, adding that "it's also super important to have proper backups to preserve important information about the candidates and ensure that the software is not buggy." "But with Workello, everything is super stable, which is very nice," Mahmoud concluded. 
If you are a growing SEO agency like ContentWish and need to find reliable and competent PR managers to spread the word about your business and attract clients, sign up for Workello today.