Contequity is a Canada-based content writing agency specializing in helping small businesses produce high-quality content, thought leadership, and case studies to help them grow their brands. Contequity was founded by Kumail Janmohamed, and serves over eight industries, most notably the dental niche.
Hiring before Workello
Kumail hired writers before Workello, but had a hard time managing hiring at scale while still running his business. "I had a window with 20 tabs open and I had to make sure I was keeping up with all the different messages coming from all platforms we were hiring on. I definitely missed out on at least 30% of candidates because of that," says Kumail.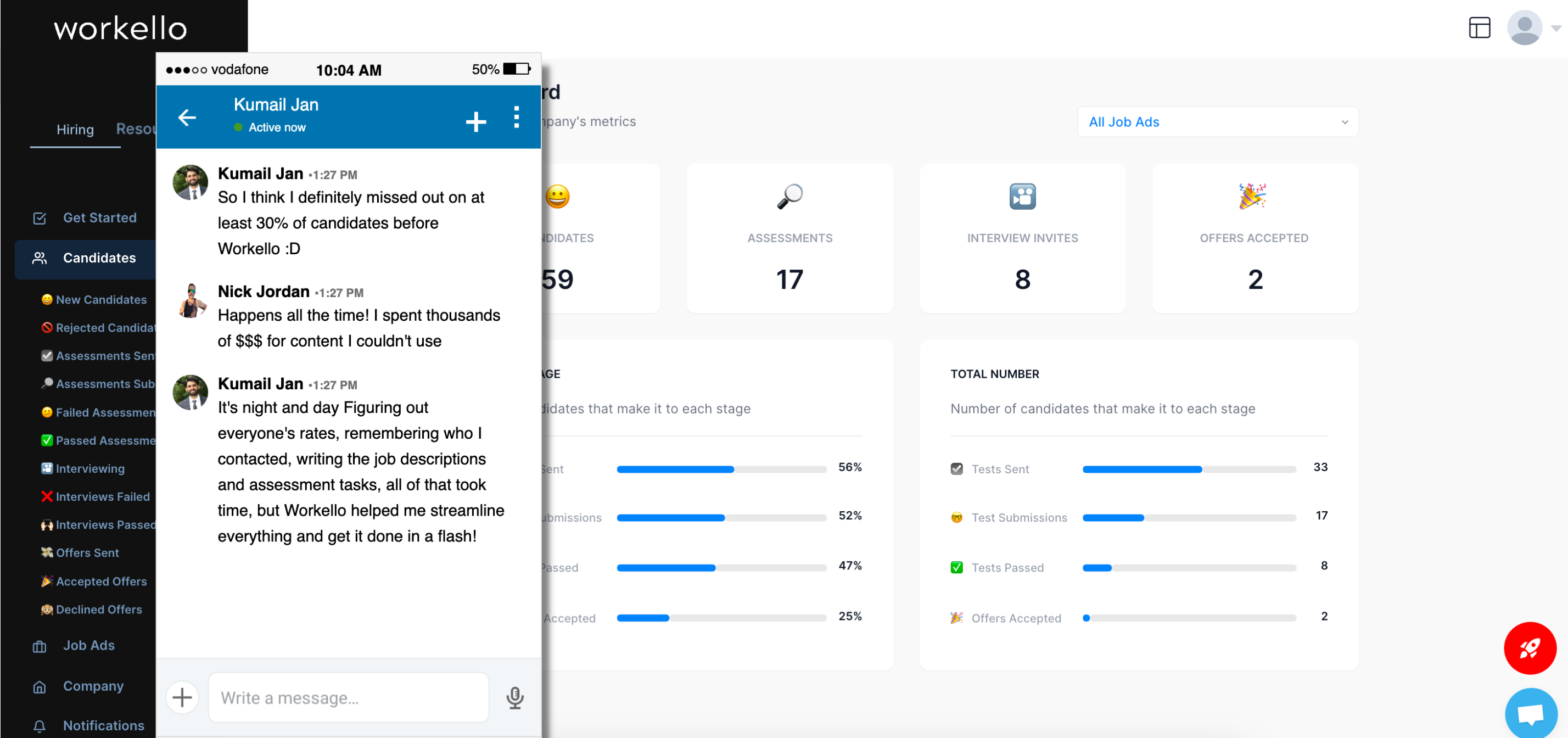 The hiring process
Hiring playbook used: Hiring Niche Writers
The Contequity team used Workello's pre-optimized impact-based job description template to attract the candidates looking for long-term engagements. They aligned the job ad with their brand and specified the exact type of content the writers will be working on.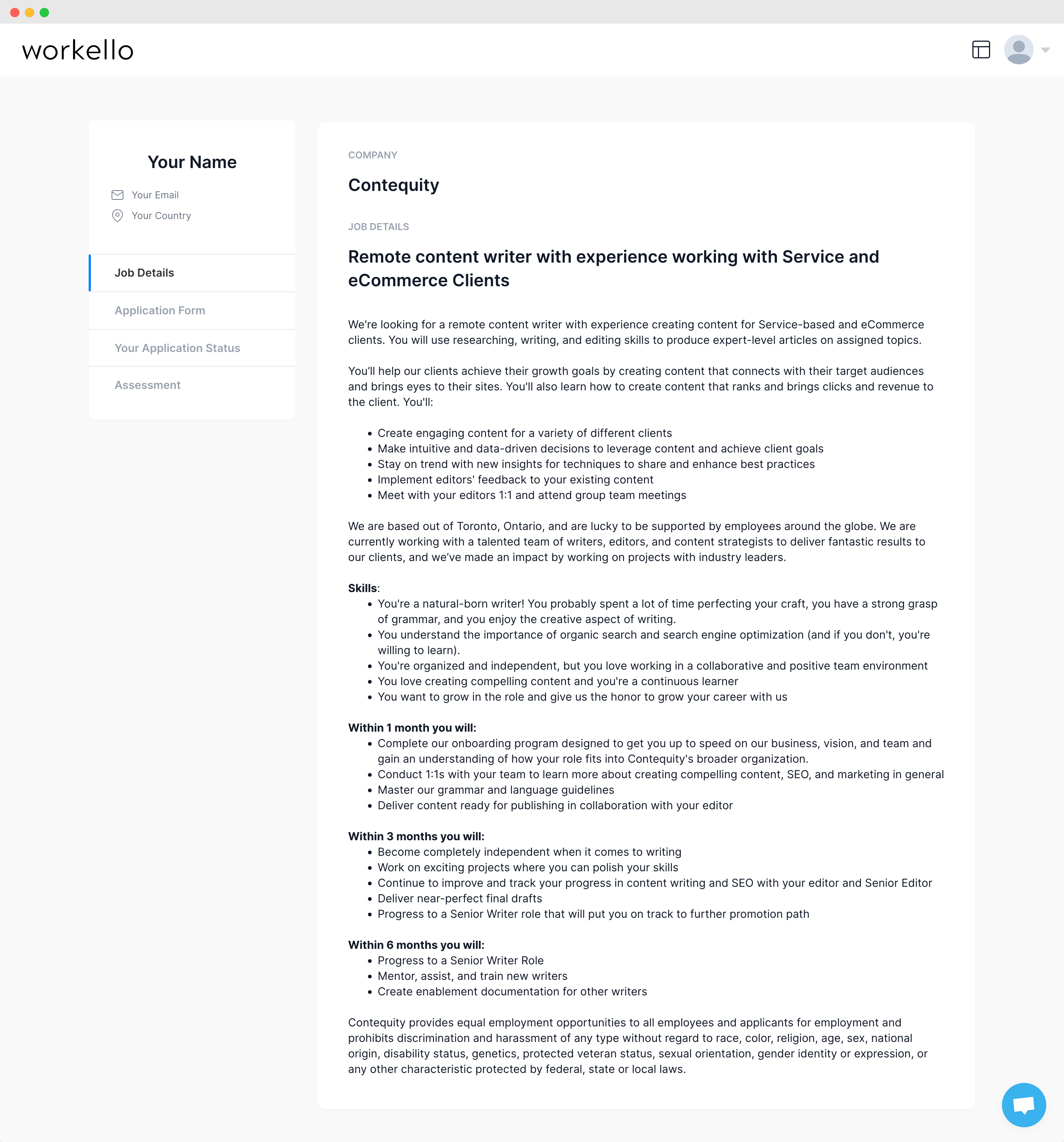 Their assessment task was also based on Workello's pre-optimized template. They wanted to test their candidates' writing abilities but also their familiarity with the dental niche and ensure that they can produce informative, high-quality content.
They posted their job ads on LinkedIn and in several Facebook groups focused on the dental niche. Contequity received 25 candidates in only 5 hours, tested 7, and hired 2 new writers that are still working with them and helping Canada's small businesses thrive.

Why Contequity chose Workello
"What we did before and what we did now with Workello — it's night and day," says Kumail. "I manage to do all my hiring in two days, as opposed to two weeks or more that I had to dedicate to it before. Figuring out everyone's rates, remembering who I contacted, writing the job descriptions and assessment tasks — all of that took time, but Workello helped me streamline everything and get it done in a flash!"
"In the past, I missed out on 30-40% of my candidates, but then along came Workello, and the rest is history."
If you're a content agency like Contequity and you need to fulfill your clients' SEO needs, sign up for Workello today.