Enget Marketing Group is a full-service online marketing agency from Tampa, Florida. They've helped businesses from various niches scale through a range of services, from web design to local SEO.
Much of the agency's success has depended on providing match-ready content. That's why the CEO Kurt Enget always prioritized finding good writers. Unfortunately, doing so was a massive challenge.
Kurt used to vet writers through Upwork, which was "hit or miss," in his words. He'd often find someone who seemed the right fit, only to realize their portfolio was too embellished and didn't match the writer's actual skill level.
Having realized that Upwork ratings and samples don't reflect a writer's quality, Kurt had to find another way of attracting and assessing talent. To make his hiring process more streamlined and fill his pipeline with the best of the best, he switched to Workello.
The Hiring Process
Hiring playbook used: Hiring Niche Writers
Kurt took advantage of Workello's pre-optimized job description to create a compelling ad that would draw in skilled writers. He tweaked it to reflect the position's requirements and made it clear what he expected from writers to minimize the number of unfit applicants. Kurt launched the campaign, which ended up being more fruitful than he'd expected.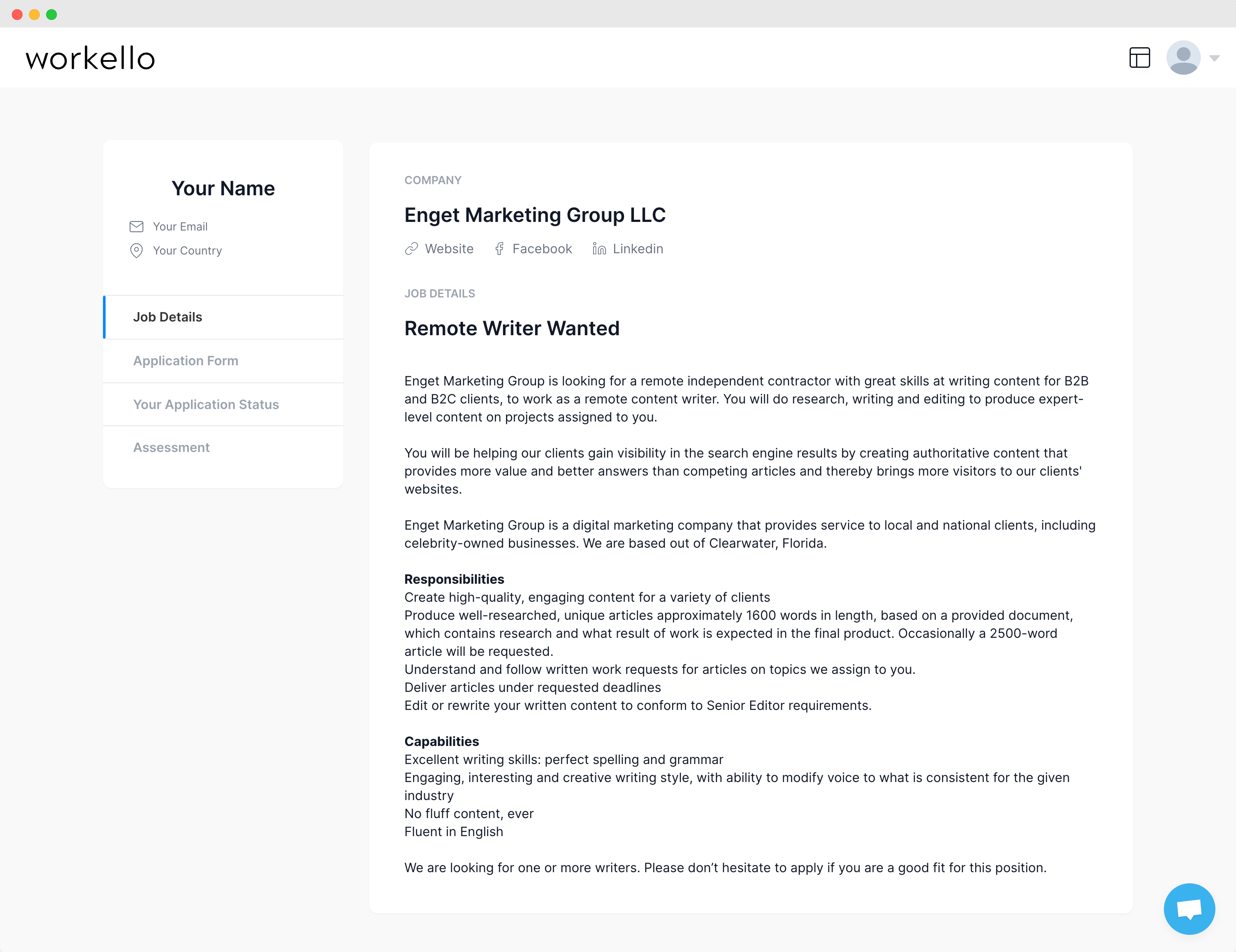 The job ad yielded a "tsunami of applicants," as Kurt put it. In no time, he had 481 candidates lined up. It was time for a used-to-be tough part—weeding out unqualified writers. Only this time, Kurt did it so quickly that he got top performers before he even finished looking at everyone's applications.
How?
Through Workello's pre-hire assessments. 
To ensure his applicants walked the walk, Kurt used the pre-written assessment to see their work in action. After only 12 assessments, he identified seven writers who successfully progressed to the interview stage. Kurt got to know them better and added three new writers to his team!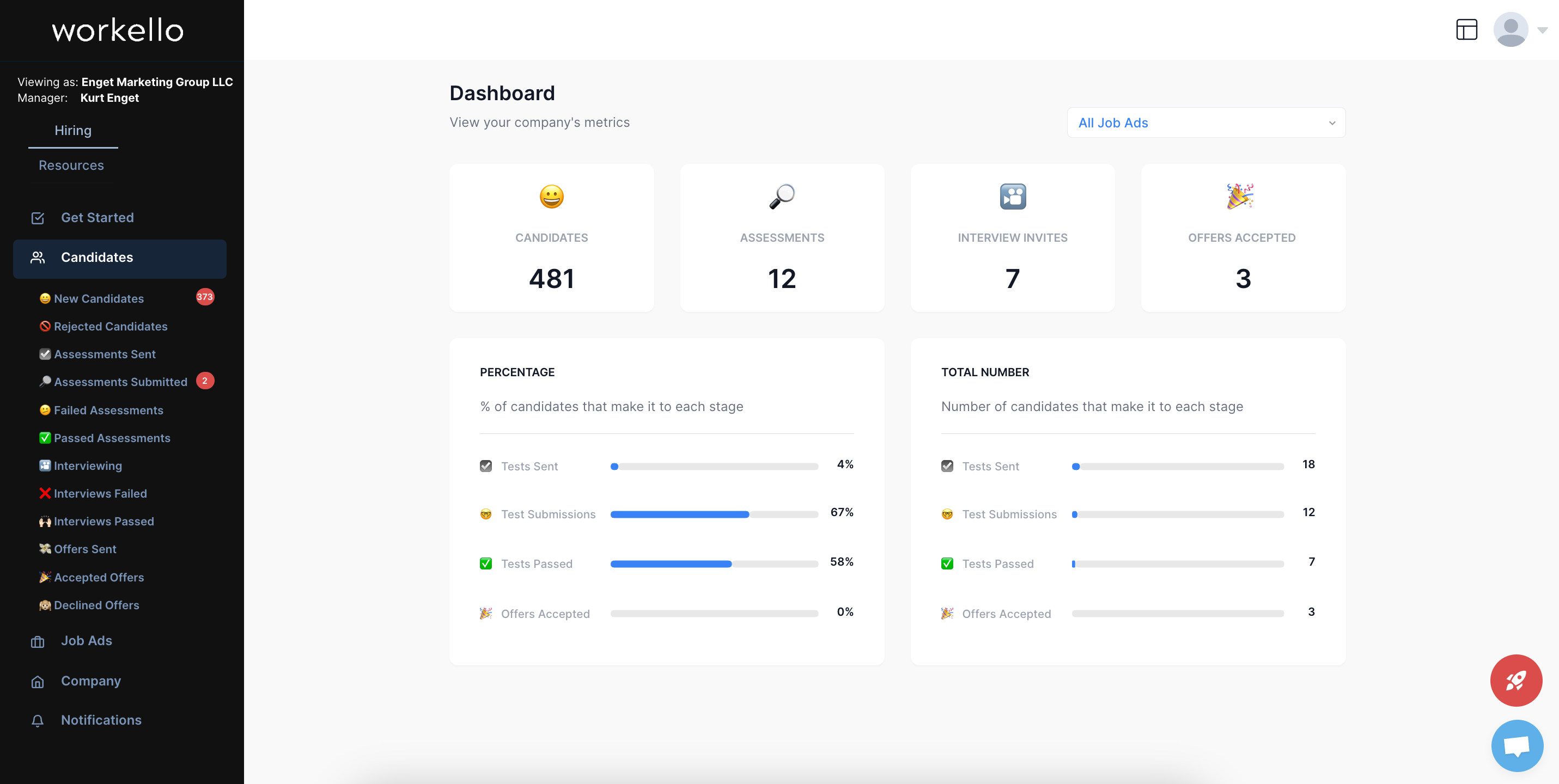 "I gave everybody the same test to compare apples to apples," Kurt said. "I could see different nuances and problems with various writers, so it got easy to vet them out."
Why Kurt Chose Workello
Workello supercharged Kurt's hiring process by letting him choose writers based on proven skills, not potentially fabricated Upwork ratings and portfolios. It gave him so much talent to choose from that he couldn't get to everyone's applications before making hires.
"It was a little overwhelming, but in a good way," Kurt said. "I had way too many [writers] to choose from!" He explained he got some great tests back straight away, so he found precisely what he needed from only a portion of the candidate pool. 
"Hiring is a problem for any industry I know," Kurt continued. "Usually, the difficult point is just getting good applicants. With Workello, you get a ton of applicants to check out, and you'll definitely find good ones out of that huge volume." 
If you want to achieve Kurt's hiring success and cherry-pick outstanding writers on autopilot, sign up for Workello today.