Growth Logiq is a holistic SEO agency covering every aspect of ranking high on Google. They use advanced data-driven solutions to help businesses in many niches, including cannabis, healthcare, and SaaS. Knowing the importance of well-written content, Growth Logiq only works with the most skilled writers with extensive SEO knowledge.
When Efrain Sanchez, the agency's founder and CEO, decided to double down on content production, he needed to find such expert writers. In the past, doing so would take him months of effort and hassle. To find a more streamlined and effective way, Efrain decided to use Workello.
The Hiring Process
Hiring playbook used: Hiring Niche Writers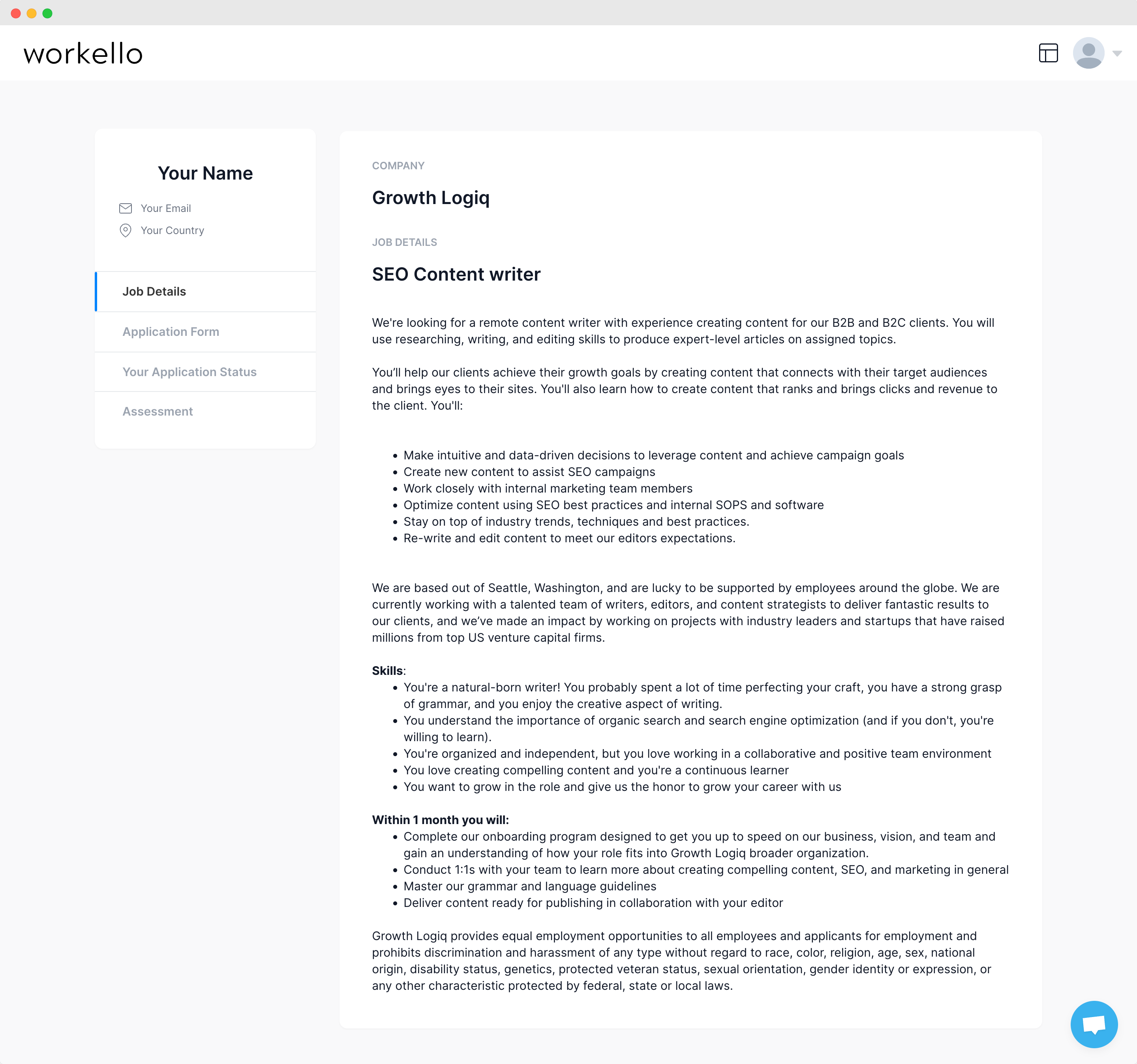 Growth Logiq based their job ad on Workello's pre-optimized template. Efrain tweaked it to emphasize that the agency needed experts and included all the relevant requirements. He got a compelling post that resonated with his target talent pool.
Efrain published the ad on Linkedin, and the applicants started rolling in. Two weeks later, he had around 200 writers interested in the position! It was time to begin cherry-picking the best.
Efrain said that his biggest hiring problem before Workello was that he didn't test candidates. He'd look at their portfolio, experience, and ratings on popular freelancing platforms. This resulted in countless disappointments. 
"I would sometimes find out that their actual writing was completely different from their portfolio. Usually, the portfolio was heavily edited, or it wasn't their content at all—it was stolen," he said. Efrain would then repeat the whole process from scratch to find another writer.
This time, he used a different approach by taking advantage of Workello's pre-written assessment. Efrain asked writers to create a short article on cannabis ERP to see their writing first-hand. 
Only 15 writers passed the test, which already saved Efrain a ton of time he'd usually spend interviewing unqualified candidates. Workello gave him a selection of talent with proven skills, so he interviewed the shortlisted applicants and hired two new writers!
In two short weeks, Efrain got an outcome that used to take him months. "The last time I found a good writer, it took me 2–3 months of trial and error," he said. Instead of manually sifting through subpar writers, he could now weed them out on autopilot with Workello.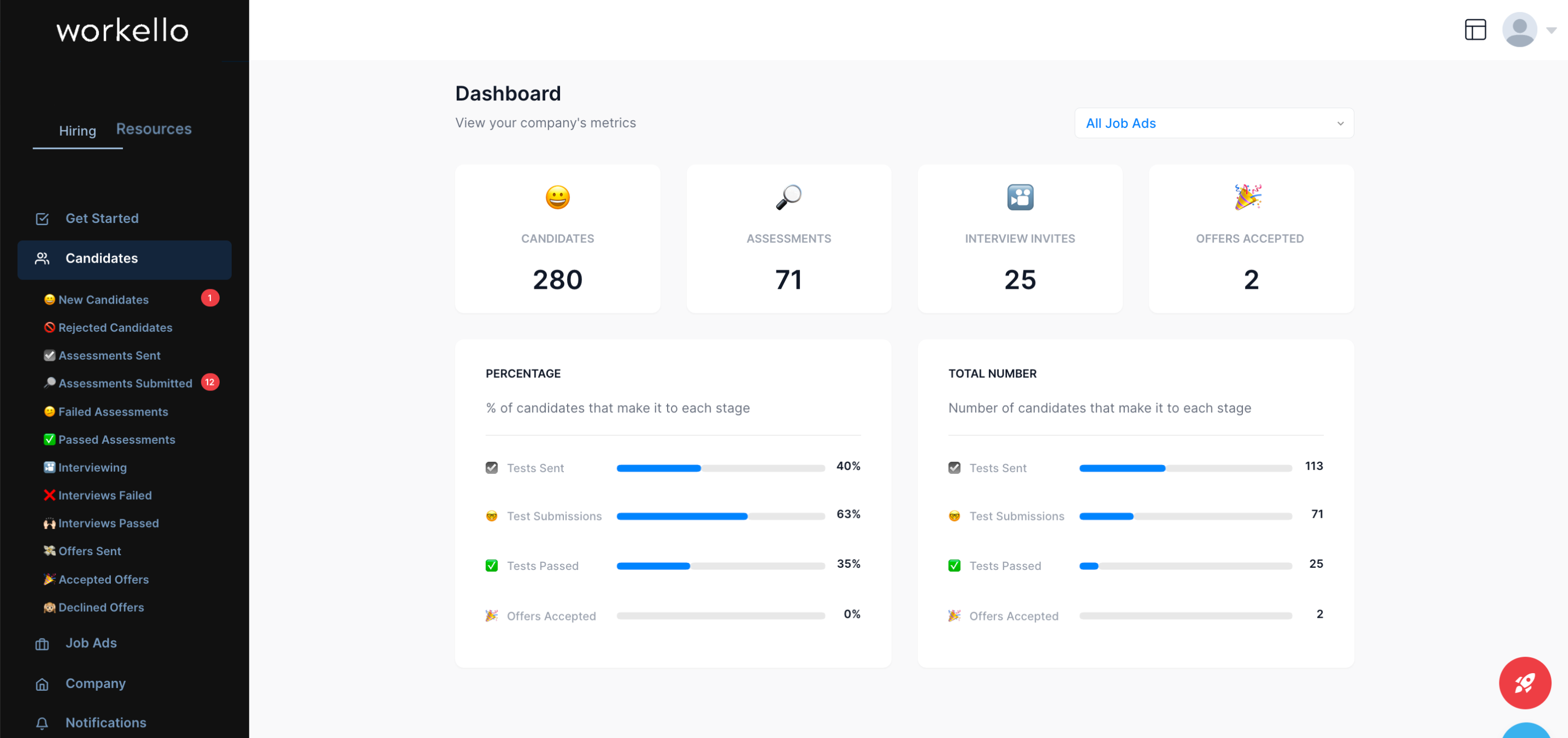 Why Growth Logiq Chose Workello
Workello eliminated all inefficiencies from Growth Logiq's hiring process. In Efrain's words:
"It saved me so much time! I now have a Rolodex of vetted writers. I've been recommending it to all my agency friends and anyone starting a blog."
After a successful hiring round, he's now using Workello to get a new editor on board. Growth Logiq's team keeps growing, and Workello is there to support them.
Many businesses face the issue Efrain encountered—filling their hiring pipeline with writers whose skills don't live up to the expectations set by the portfolio. If you need a tried-and-tested way to assess applicants and grow your content team, sign up for Workello today.