RankRise is an Australian agency helping businesses scale by filling their pipeline with high-quality leads. It covers a wide range of services essential to online success, including web development, SEO, and process automation.
The agency has helped businesses from various niches achieve astronomical growth, and eye-grabbing content has always played a major role in their work. To keep moving the needle, RankRise needed reinforcements and decided to add more writers to their team.
Like many agencies, RankRise used to hire from Upwork. The team would look at writers' profiles and go from there. The agency's founder Will Qu said they'd see mixed results, which is a common complaint about employing writers from Upwork. Will was often disappointed by the writers' performance—he believed hiring a native English speaker would ensure match-ready content, only to receive subpar work.
To move away from this issue and hire outstanding wordsmiths, Will decided to try Workello.
The Hiring Process
Hiring playbook used: Hiring Niche Writers
Will used Workello's pre-optimized job description as the foundation for his job ad. He needed writers with expertise in B2B and B2C content, so he adapted the template to clarify the expectations and requirements. In no time, Will had a compelling job ad that allowed him to cast a wide net and attract top-notch writers from across the globe.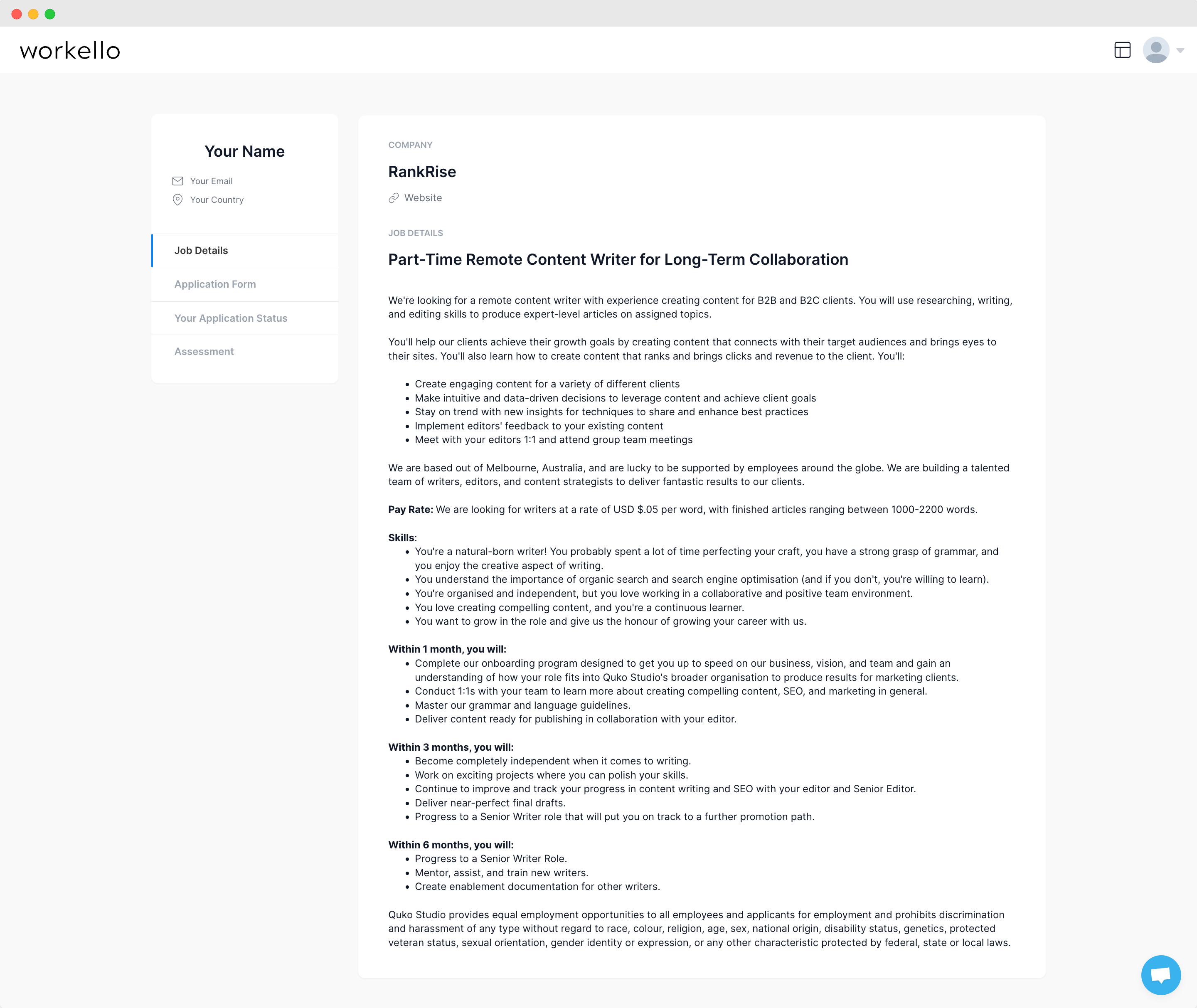 The ad was a major success—Will got a vast pool of 791 candidates! Now it was time to sift through them and see who could live up to their applications and portfolios.
Instead of relying solely on the applicants' samples and taking shots in the dark, Will used Workello's assessments to see the writers in action. He sent them pre-configured tests to see if they could follow all the necessary guidelines and deliver content that could meet the agency's high standards.
Out of 104 candidates who took the test, only 11 made it to the interview stage. Will could weed out subpar applicants effortlessly and focus on the best of the best.
After a short round of interviews, RankRise had three more writers on their team! One was so good the agency gave them a full-time spot.
The best part is, Will didn't even have to look at all the applications to find the right fit—he still has around 40% of applicants he can browse through to find more talent if needed.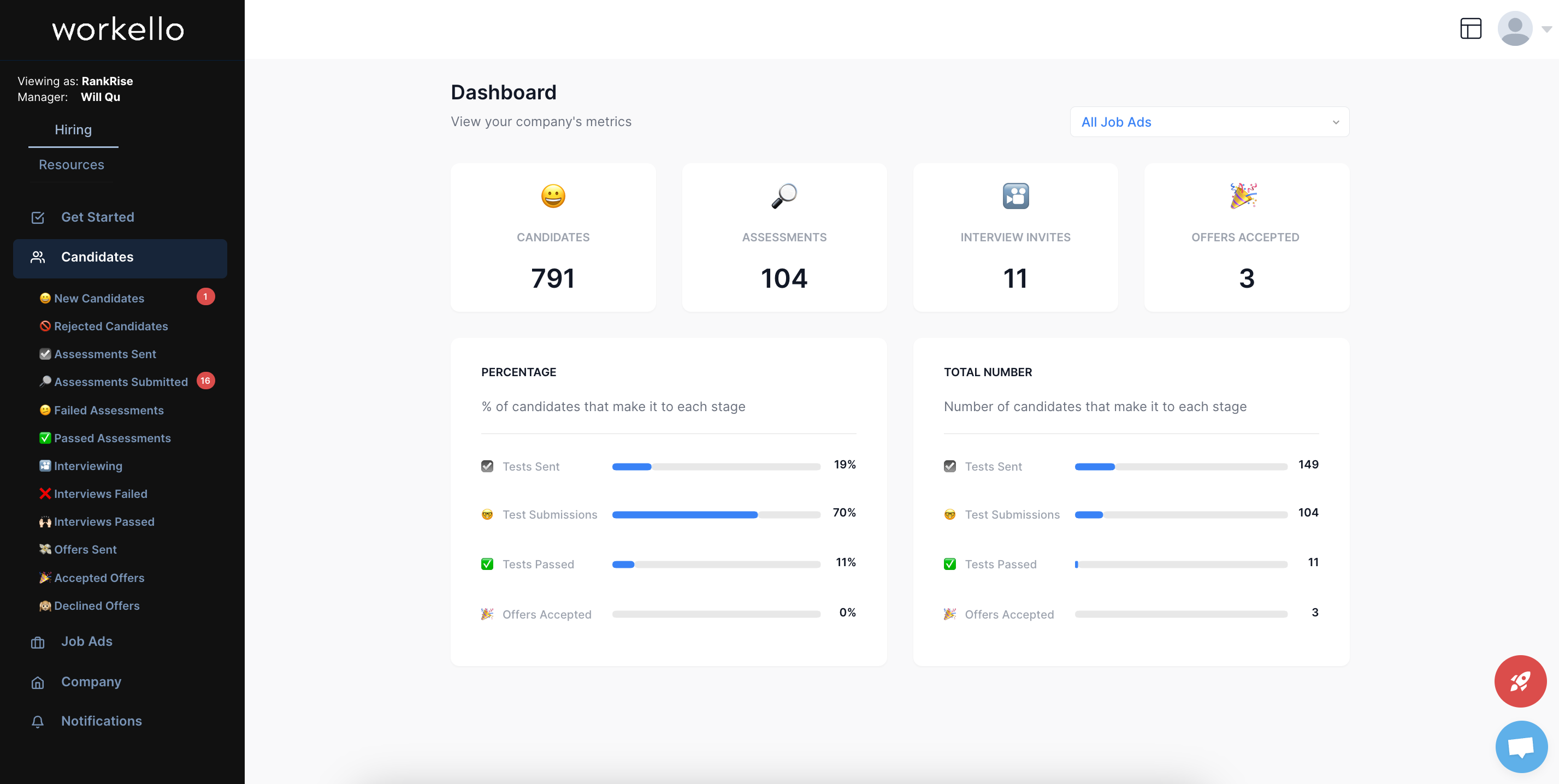 Why RankRise Chose Workello
In Will's words, Workello "made it so smooth to hire their first proper writers." Besides the platform's simplicity, he was thrilled with all the resources he got—job ad templates, tests, and everything else he needed to zero in on top talent.
"I don't think we would've been able to hire the quality writers we did without using a tool like Workello," Will said. He emphasized the value of having a reliable system that made the hiring process smoother at every stage.
If you want that same system to help you hire writers on autopilot without wasting time and energy, sign up for Workello today.