Roketto is a thriving inbound marketing and web design agency based in Kelowna, Canada. Using the full-funnel approach, they help businesses turn complete strangers into loyal customers to ensure predictable growth. To achieve this, Roketto uses various gold-standard practices, content creation being among the key drivers. They specialize in SaaS, manufacturing, and real estate industries, helping clients dominate their markets.
To create compelling and high-converting content, Roketto has always prioritized hiring quality writers. The importance of onboarding them exploded when their writing partner left, so the agency had to find several in-house writers quickly. 
Ulf Lonegren, Roketto's managing director, decided to use Workello to fill their hiring pipeline with top talent and zero in on the best candidates.
The Hiring Process
Hiring playbook used: Hiring Niche Writers
Roketto based their job ad on Workello's pre-optimized job description. They adapted the template to reflect their unique needs and the position's specifics to attract the most qualified candidates. The agency ensured their ad had a laser-sharp focus on talent from the target niches—tech, data science, and legal.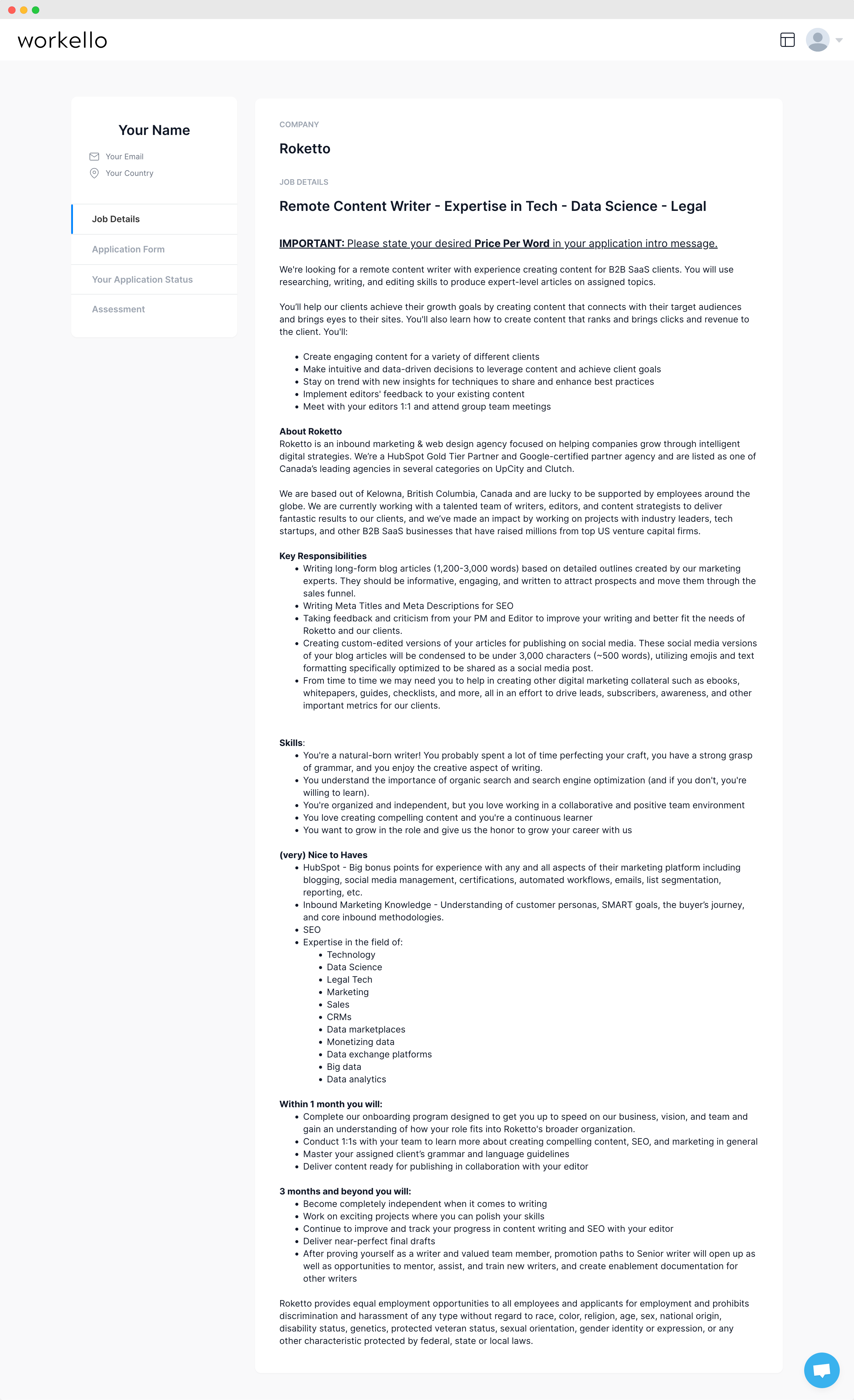 To weed out unqualified candidates on autopilot, Roketto also used Workello's pre-written test assessment. They reviewed the applicants' qualifications and samples and then used the test to see them in action. Roketto asked writers to create a blog post on big data and provided the necessary input to simulate a project the writer would work on if they passed.
Roketto's hiring cycle consisted of three sprints, which attracted 331 candidates in total, and Workello's automated assessment process helped them narrow down the pool to avoid wasting time. Only 20 candidates from all three sprints got to the interview stage, and the agency eventually added seven writers to their team!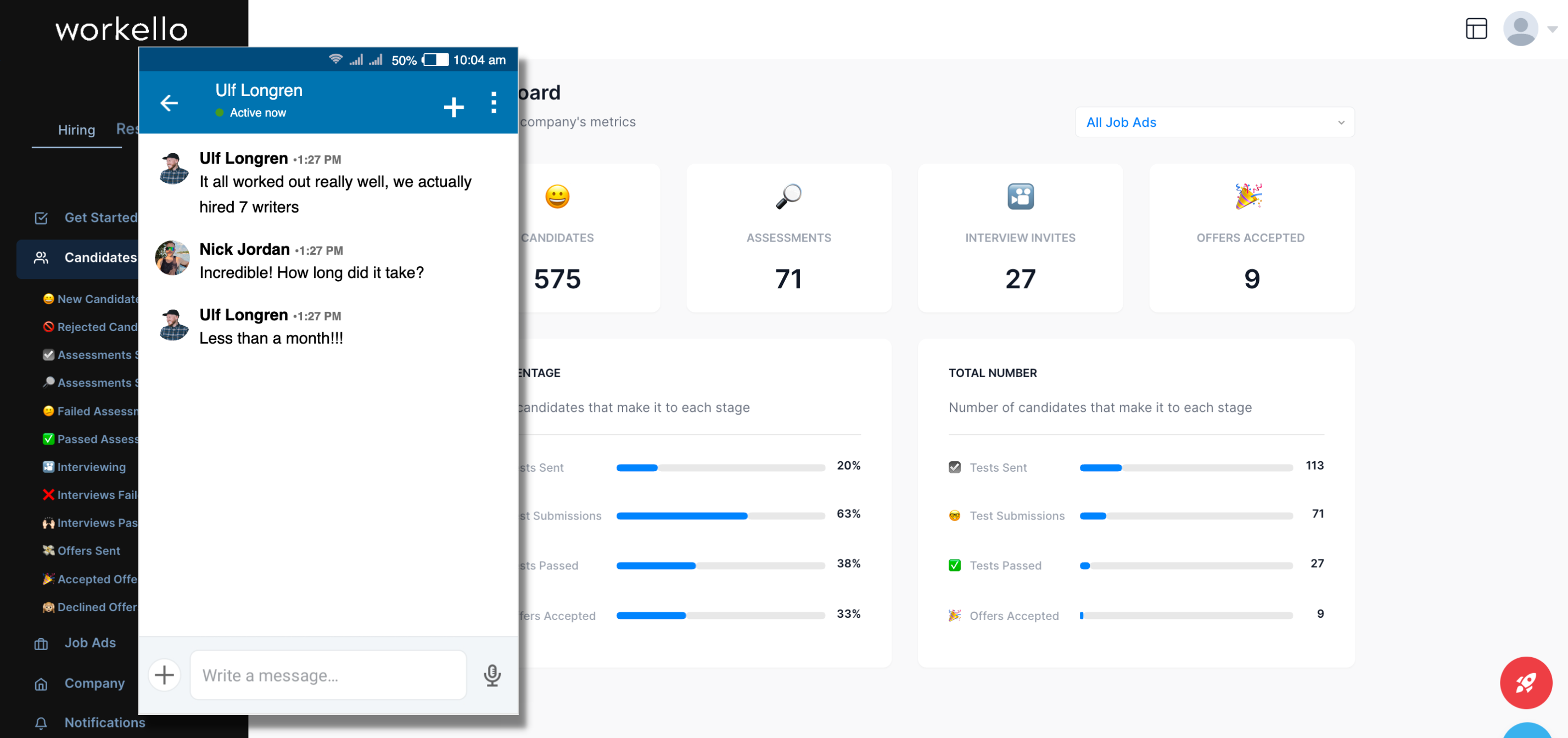 The first hiring sprint was fruitful, as ten applicants made it to the interview. Roketto ended up hiring three and decided to keep going. They ran another quick hiring cycle and found one writer, after which they hired three more in the third and final sprint! They'd planned on only onboarding two, but the applicants were so good they couldn't let them go.
The whole process lasted only a month, so Roketto was back on track. They bounced back from their partner's departure and managed to keep producing high-quality content without any disruptions.
Why Roketto Chose Workello
"When you're looking to hire numerous writers at once, doing it through the older methods we used, like posting on Indeed, takes a lot of time," Ulf said. He emphasized they couldn't go through the manual process of hiring one writer at a time. "The fact that Workello sped things up was critical for us because we were in a time crunch."
"It all worked out really well. While there's always the challenge of hiring the right people, it [Workello] still sped up the full process. I'd definitely recommend anyone try it, whether for writers or other job roles," Ulf concluded.
If your business needs top-notch writers like those Roketto hired, and you want to onboard them effortlessly without time-consuming processes, sign up for Workello today.