Veterinarians.org is a pet media website based in League City, Texas. They publish informative content to support pet parents in making the best-informed decisions on the well-being of their dogs and cats. To fulfill their goal of providing only the most accurate and science-based information, Veterinarians.org has its own Certified Veterinary Advisory Board consisting of licensed veterinarians and related field specialists. The Board reviews every piece of clinical content published by Veterinarians.org to ensure its reliability and authoritativeness. 
Veterinarians.org has to publish content frequently to stay up to date with the latest developments in their field and provide the most valuable information and resources to their audience. That's why they need niche writers with considerable knowledge and experience in the veterinary field. 
According to Katelyn Son, the Content Manager at Veterinarians.org, up until being introduced to Workello, they conducted their hiring process manually, which did not yield reliable and expert candidates and employees. 
The Hiring Process
Hiring playbook used: Hiring Niche Writers 
Veterinarians.org mostly relied on Workello's pre-optimized job description in creating their job ad. Since they were hiring writers highly specialized in producing pet-related content for veterinary websites, they amended the pre-written job description according to their brand and specific hiring requirements.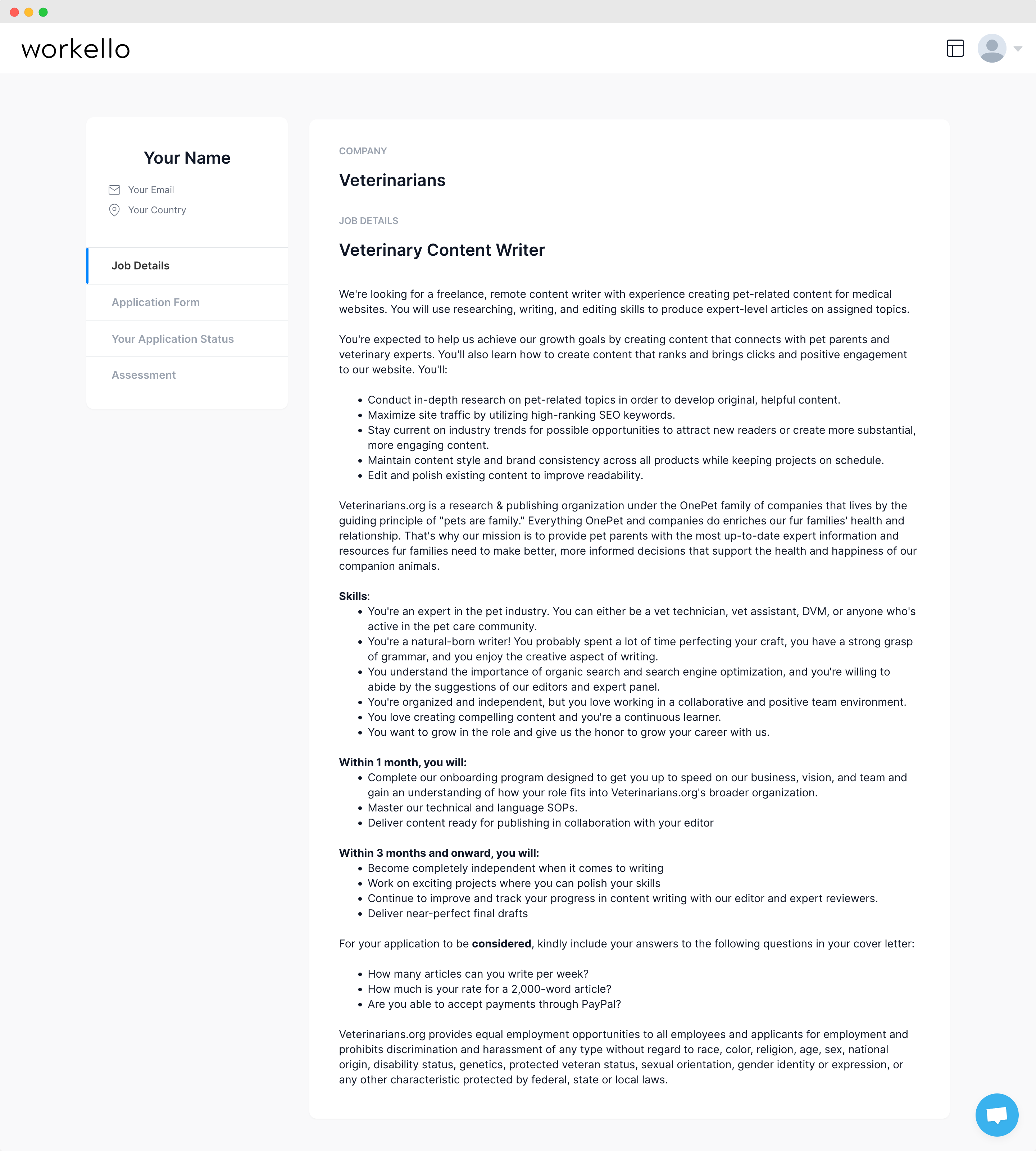 Their assessment task was also largely based on Workello's pre-optimized template. Besides testing their applicants' writing abilities, Katelyn's team also wanted them to implement the particular main keyword and specific internal links to their content naturally.
Katelyn's team focused on a job posting on Reddit, Facebook communities, and ProBlogger, which took them less than an hour and yielded a total of 59 applicants to their ad. Of those, they tested 10, seven of which proceeded to the interview stage. They eventually hired five niche writers in the veterinary field, which amounts to an offer acceptance rate of around 71%. Veterinarians.org plans on hiring many more writers as their publishing needs grow along with the projected general expansion of their company, and they are confident that Workello with help them achieve those plans.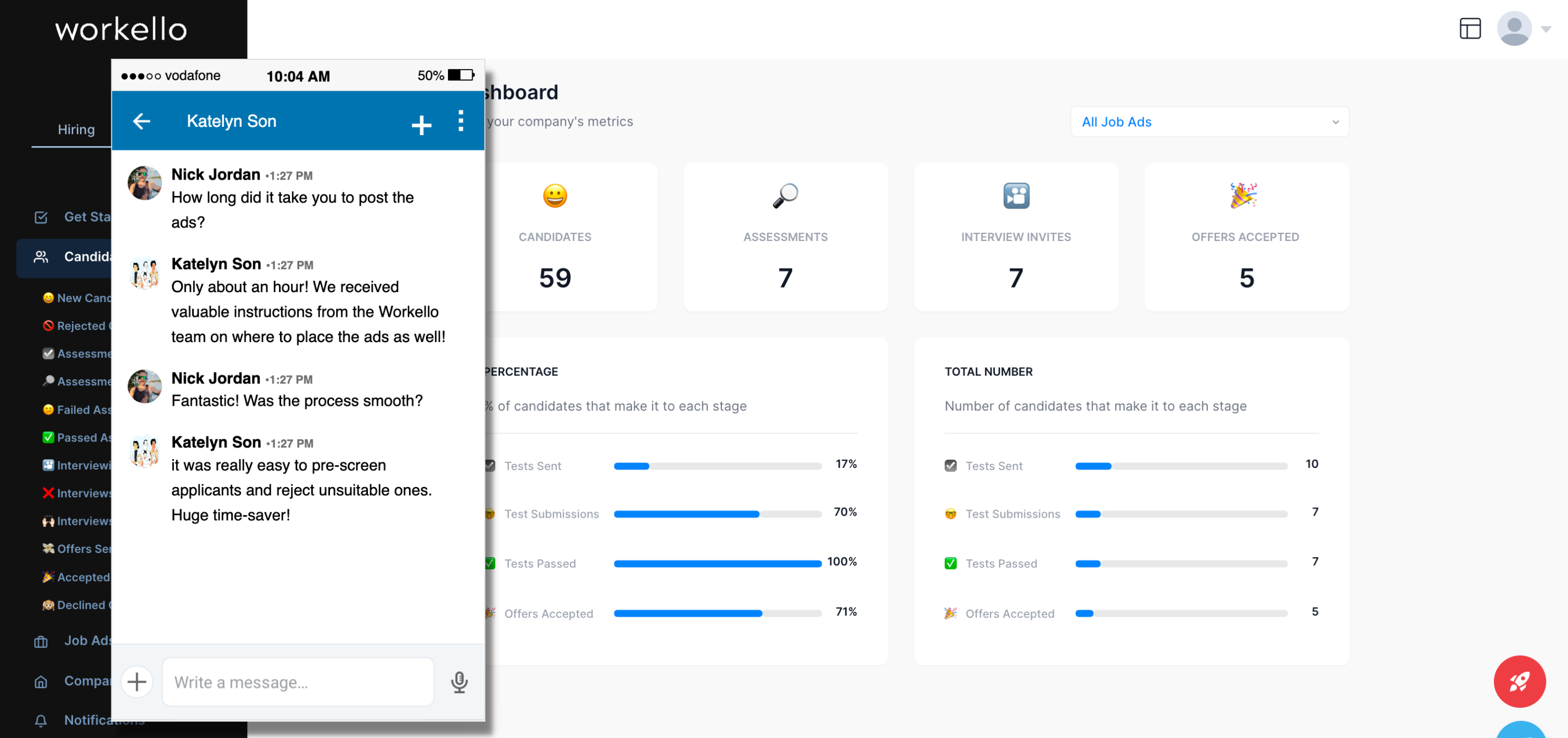 The entire process took under a week. During that time, Katelyn implemented some of the best practices for sourcing, evaluating, interviewing, and hiring niche content writers that the Workello team provided during the customer onboarding process.
Why Veterinarians.org Chose Workello
"Previous to using Workello, we had a very manual process. It was hard to find not only reliable writers but writers that were more so experts in the fields that we were looking to write articles in," says Katelyn. "Using the [Workello] platform was a huge time saver and gave us a lot of quality writers that we couldn't have found otherwise." 
"We're really excited about our partnership with Workello. It's made the process easier, and it's been a great benefit to us in the company," Katelyn concluded.
If you are a company looking for expert, niche writers like Veterinarians.org and need to scale your content production while not skimping on quality and value to the audience, sign up for Workello today.