Zavvy is an employee enablement platform that helps companies onboard, train, and develop their teams and make some meaningful connections and build a sense of community. Zavvy is trusted by many clients all over the world, including Alasco, Freeletics, Roadsurfer, and StoryBlok.
They recently raised a seed round and they need to grow fast. And what's one way of growing? Having a lot of good content on their blog.
Troubles with hiring before Workello
"We had a lot of trouble finding writers with a similar point of view when it comes to content quality," says Alexander Heinle, Marketing Lead at Zavvy. "We didn't really have a good funnel for writers, and we couldn't produce as much content as we wanted even though we had the budget for it."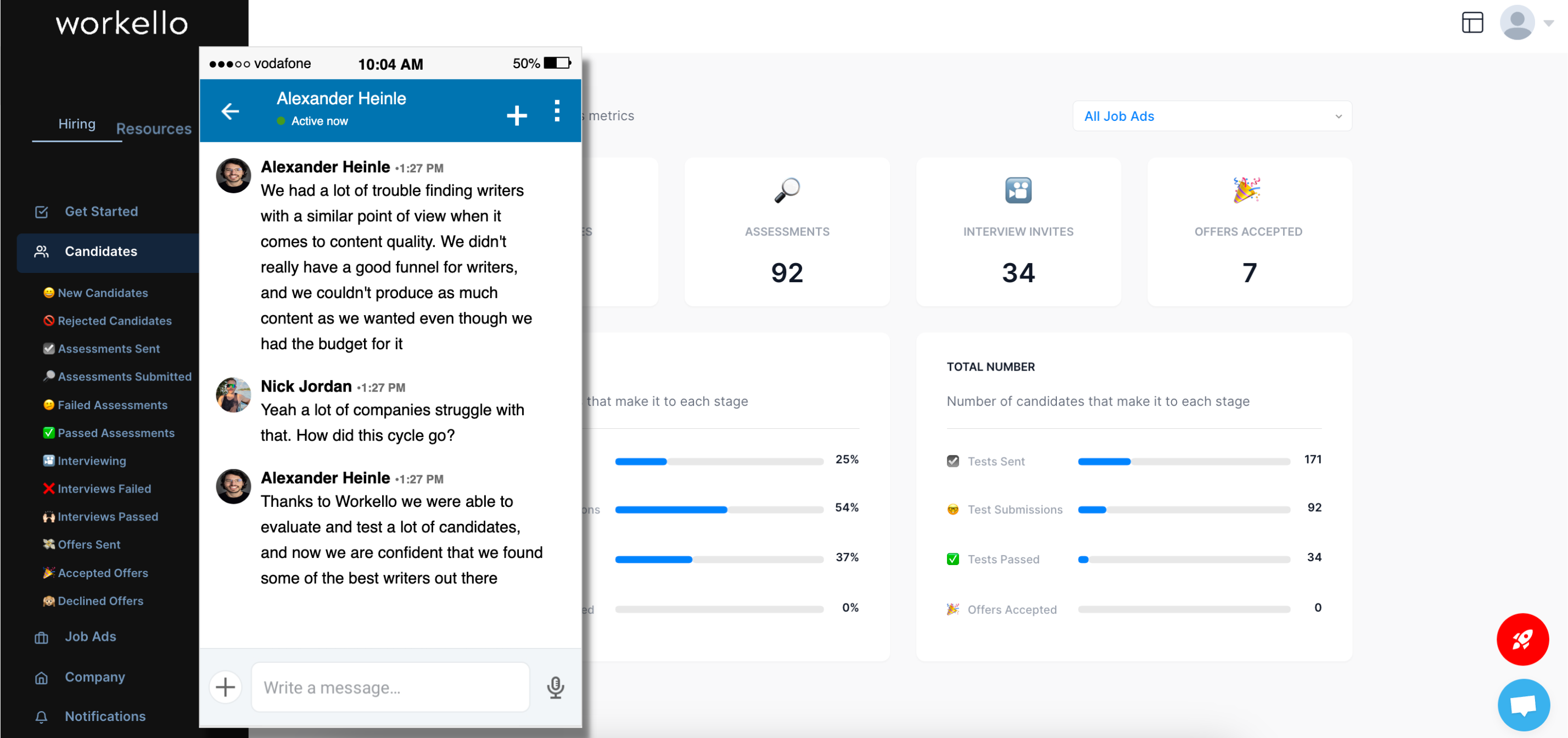 Just like many other startups, the folks at Zavvy tried to hire writers the old-fashioned way but only ended up with a lot of unstructured emails and messages on social platforms. "We found that the more candidates we evaluate and test, the more likely we are to find that perfect hire," says Heinle. "And if you don't do this at a scale, you only have a limited pool of candidates you can choose from, which doesn't mean that you'll find your perfect writer, but only the best of the existing group."
The hiring process
Hiring playbook used: Hiring Niche Writers
The Zavvy team created a job description based on Workello's pre-optimized template that all users are welcome to use. They aligned the existing template with their brand, and added more details about the position, including the initial compensation they offer.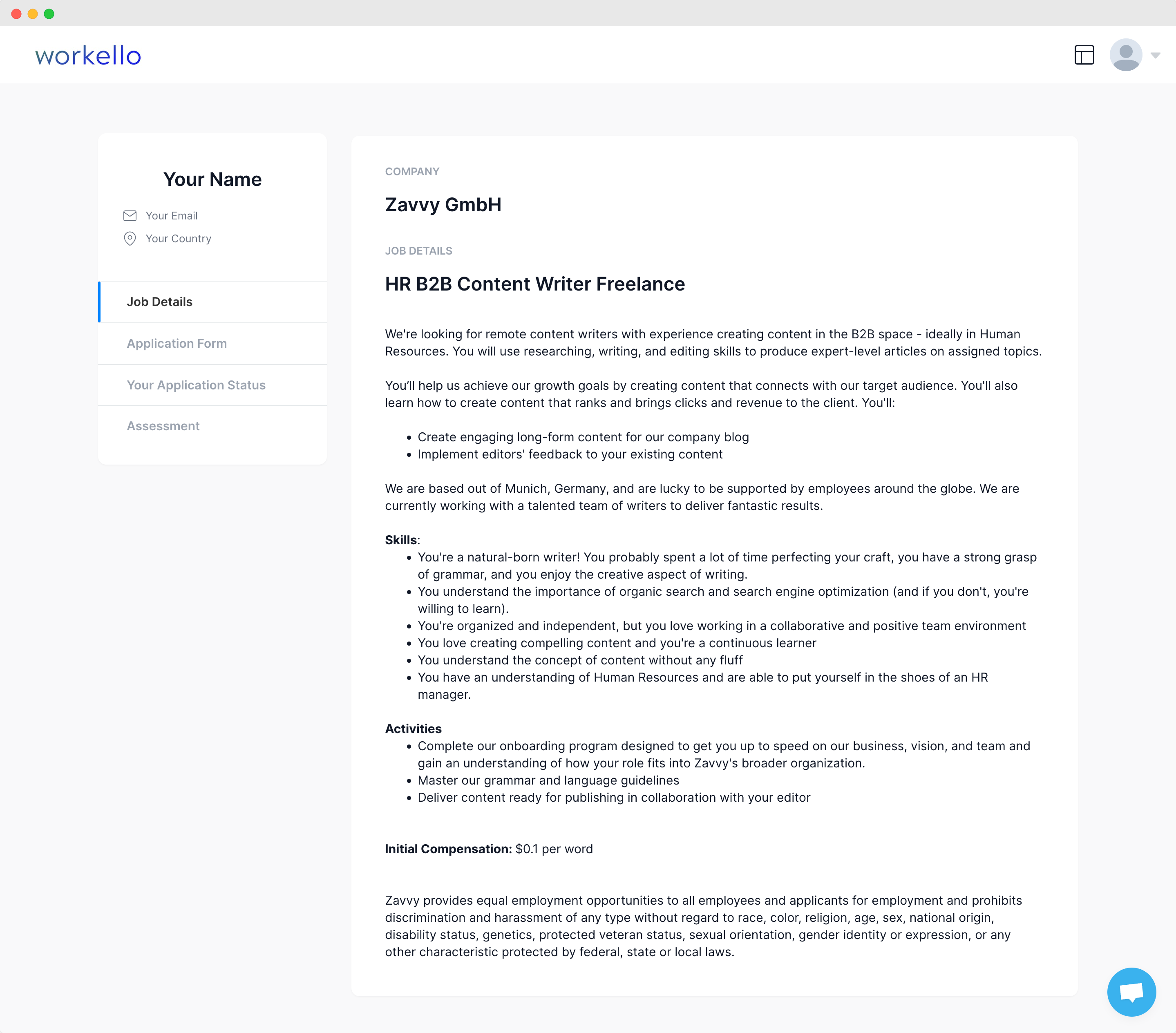 The assessment task they opted for was also based on Workello's template that the Zavvy team aligned with their brand. The Workello assessment template is optimized to be:
Less time-consuming than regular writing assessments
A good representation of your candidates' writing and research skills
The Zavvy team posted their application links across the internet, in Facebook groups focused on content writers and HR professionals, various job boards, and Reddit.
They received 600 candidates, tested 60, and hired 7 writers that joined their team!

"Thanks to Workello, we were able to evaluate and test a lot of candidates, and now we are confident that we found some of the best writers out there," says Alexander, "If you're an ambitious SaaS company like us with the goal of really scaling content production and getting some serious SEO results, you gotta talk to the team at Workello."
Sign up for Workello today.