Ever been to Utah? We have, at least virtually, thanks to our amazing customer Jacob Andra, the founder of Customer Faucet.
Customer Faucet is an SEO agency that helps its clients grow organic traffic, build their brands, and increase ROI. They worked with brands such as Origins, Sparkbird, Ignite Studios, and Plant Socks, and the testimonials on their website say it all!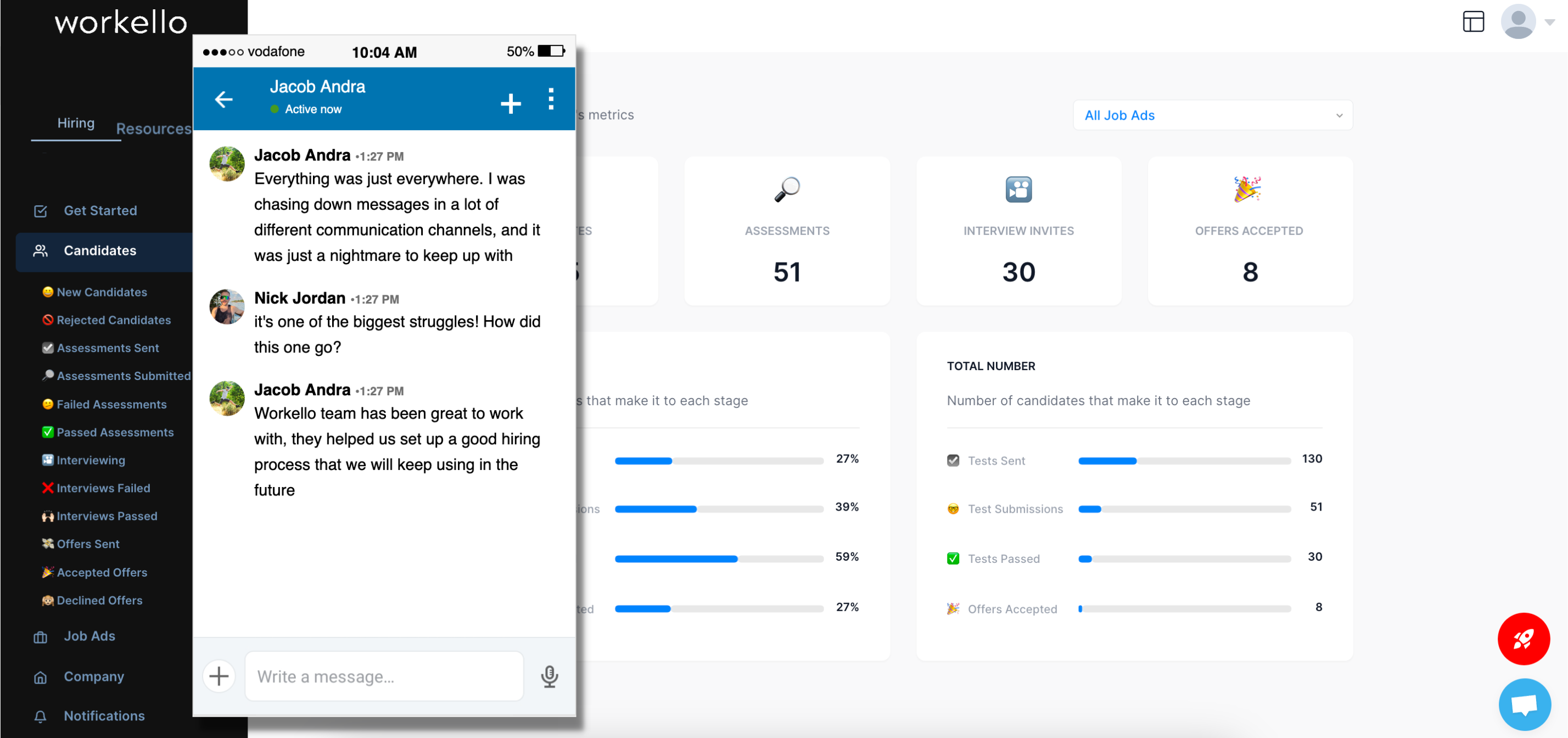 A busy agency like Jacob's needs to produce a lot of content for their clients, and so he figured that he needed to grow his content team and grow it fast. But…
Like many SEO agencies, Customer Faucet had a lot of trouble building hiring processes that can streamline the entire experience for the employer and the candidate.
"Everything was just everywhere," says Jacob. "I was chasing down messages in a lot of different communication channels, and it was just a nightmare to keep up with."
They needed to figure this out fast because the demand for good content is there — someone just needs to write it!
The results
Hiring playbook used: Hiring Generalist Writers
"When I started using Workello I got about 100 inbound applications from all over the world, and out of them, I hired one really good writer (I'm really picky) who's been with me for months. She's great! She took a lot off my plate."
Why Customer Faucet chose Workello
"The Workello team has been great to work with, they helped us set up a good hiring process that we will keep using in the future," says Jacob. "Agencies can save a lot of time by just having a lot of inbound applications, all in one place, so they can really save themselves a lot of different time and headache."
If you are a successful SEO agency like Customer Faucet, sign up for Workello today and start publishing content faster.