Jonas Gutfelt Skalbo is the founder of SnippetSEO, an agency helping SaaS and e-commerce businesses reach massive audiences with organic search. Jonas is also working on a few of his affiliate websites.
The nature of his work requires Jonas to hire writers who can produce high-quality content that converts, and he needs to do it fast!
Why Snippet SEO chose Workello
The main reason Snippet SEO chose Workello to streamline its hiring process is time.
"When you split up your focus, you are less efficient. You have less focus on the tasks that really matter," says Jonas. "Saving five to ten hours a week that you would spend on hiring allows you to really use the time elsewhere and grow your business, automate your workflows, and generate more business."
The hiring process
Hiring playbook used: Hiring Generalist Writers
Jonas used Workello's pre-optimized job description and aligned it with his brand. He made sure to outline the benefits of working with him, the compensation that the writers will receive, as well as the required skills they should have in order to get the job.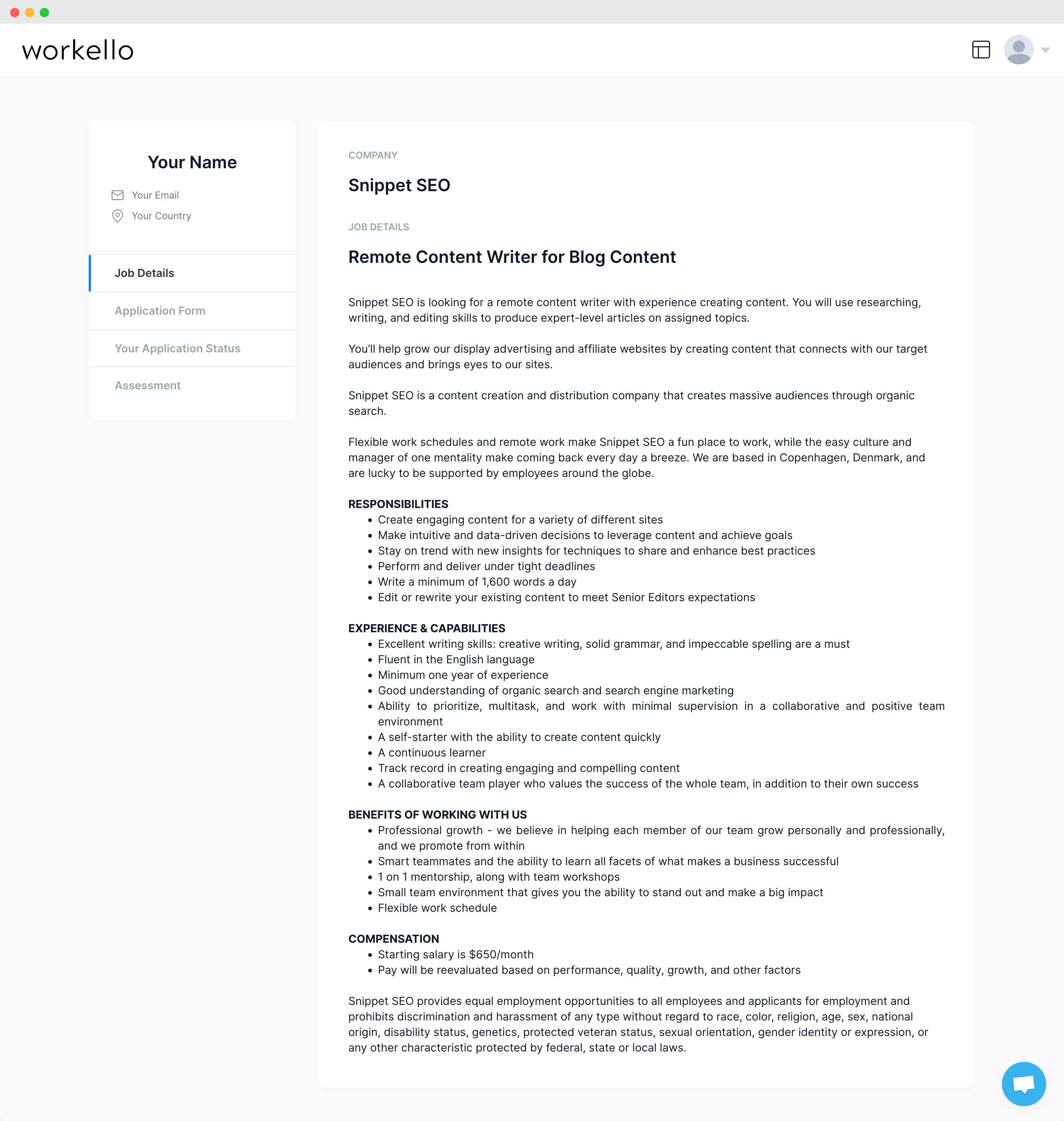 The assessment task was also based on Workello's template and focused on three goals:
It had to be faster to take than other writing assessments
It had to accurately show the candidates' writing and research abilities
It had to show the candidates' ability to write engaging content with no fluff
Jonas posted his job ads on LinkedIn and several job boards, as well as a few interest-based communities on Facebook. He got about 400 candidates, tested around 60, and hired 10 writers that joined his new team and are now producing high-quality content at scale and at an affordable price!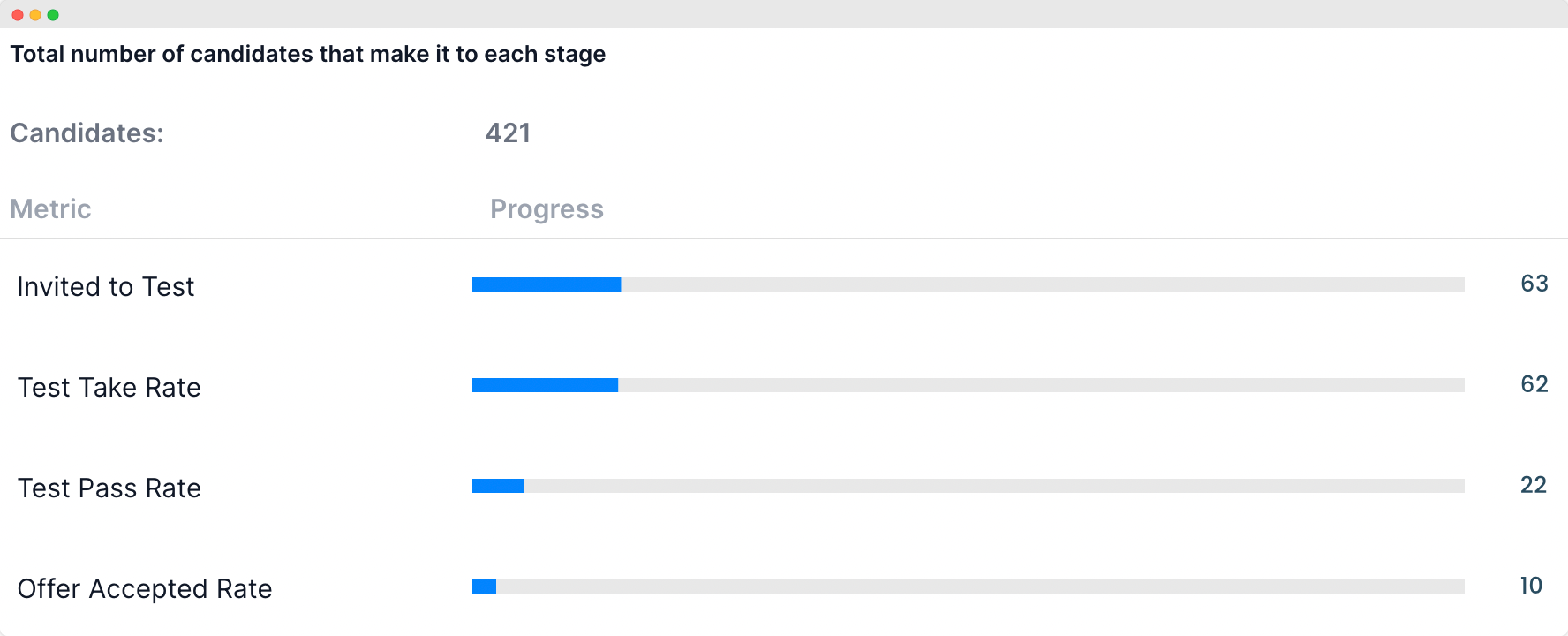 Hiring a writer in one week is possible — just ask Snippet SEO
"I had access to Workello for maybe a week and in that time I already managed to get a bunch of interviews and hire a writer," Jonas says.
Apart from the incredible speed when it comes to hiring, Snippet SEO also used our Content Ops Framework to set up their content operations systems and processes and give their writers a battle-proven framework for producing high-quality content.
If you, like Snippet SEO, are looking for an all-in-one solution for your content operations systems, sign up for Workello today.