SpacebarCollective is a Vancouver Island-based SEO agency offering world-class SEO-driven content and backlink production at scale. It's run by Chris Tweten and Amanda Laine, and they work with huge brands such as Grow Surf, Publer, and Culture Booster.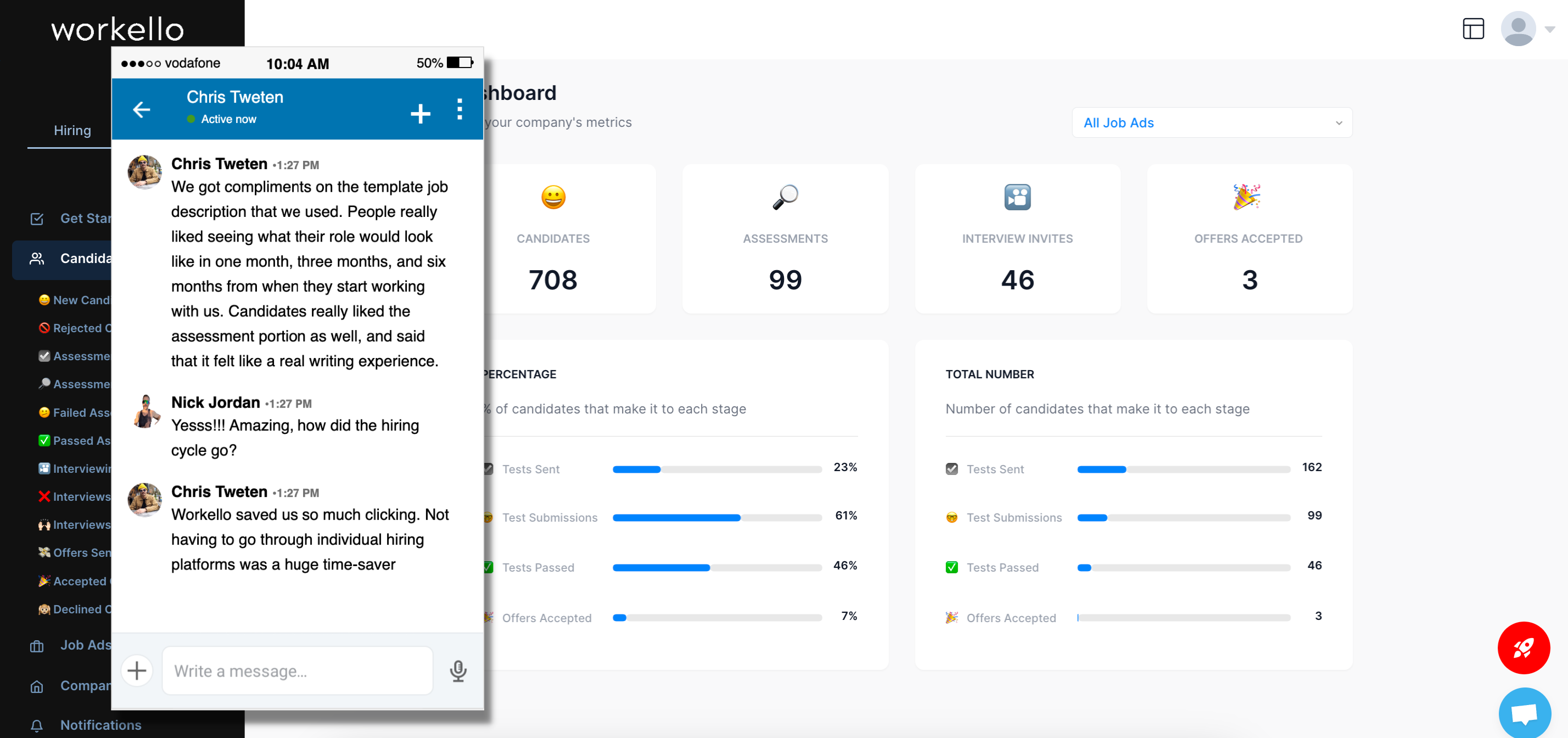 Being an SEO agency requires them to create a lot of high-quality content, which means that they have to work with amazing writers, and they chose Workello to help them achieve their goals and fulfill the needs of their clients.
The hiring process
Hiring playbook used: Hiring Generalist Writers
Spacebar Collective used Workello's pre-optimized impact-based job description that they aligned with their brand and made sure to call out exactly what previous experience they wanted their candidates to have.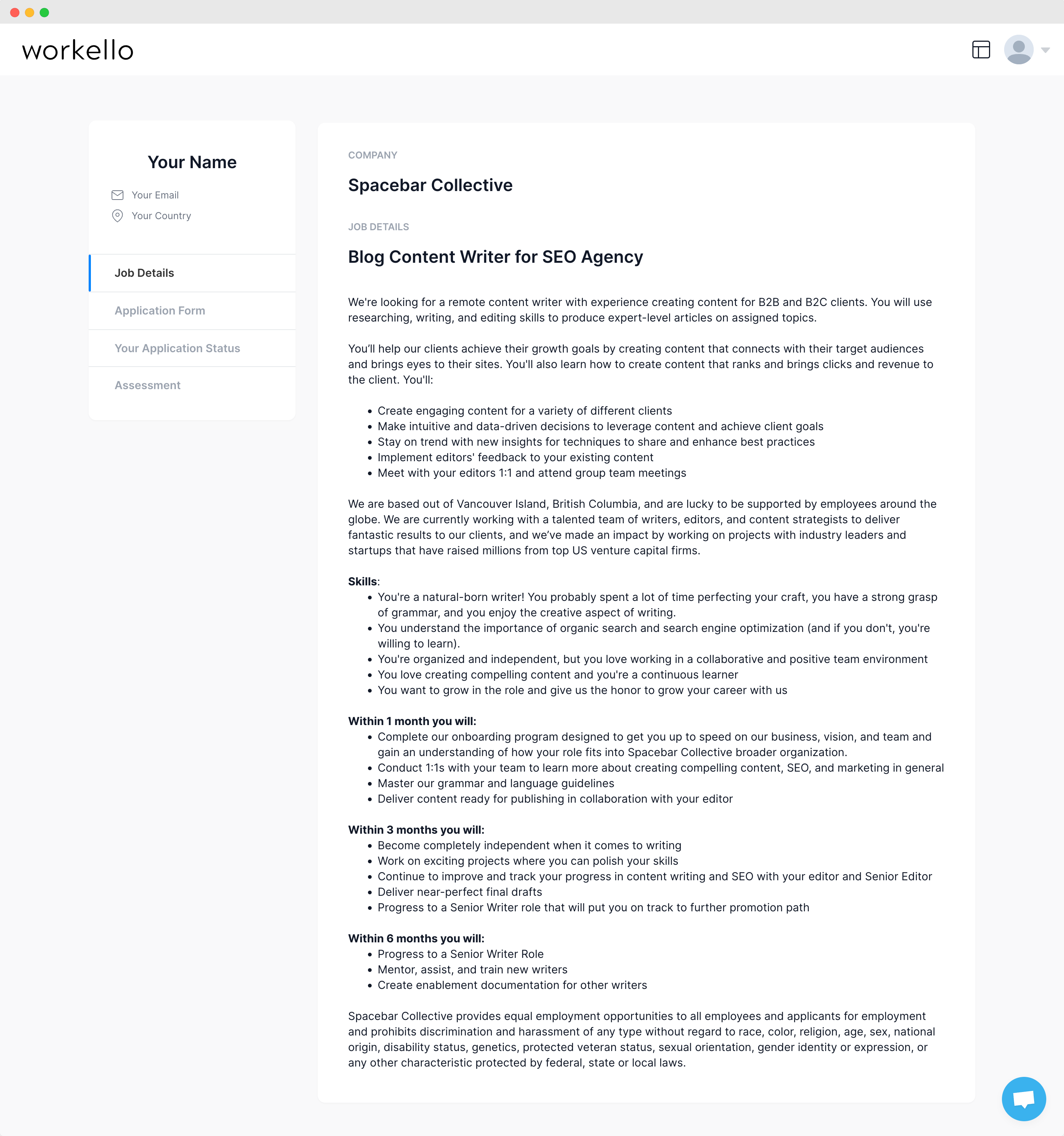 Their assessment task was also based on Workello's pre-optimized template. They wanted to test their candidates' writing abilities but also their familiarity with best SEO practices and asked their candidates to insert a few internal links and create a good structure of the test article.
They posted their job ads on Reddit, Facebook, and Indeed. Spacebar Collective received 378 candidates, tested 50, got 16 assessments back, and hired 3 new writers that are still working with them and helping businesses get the highest-quality backlinks out there.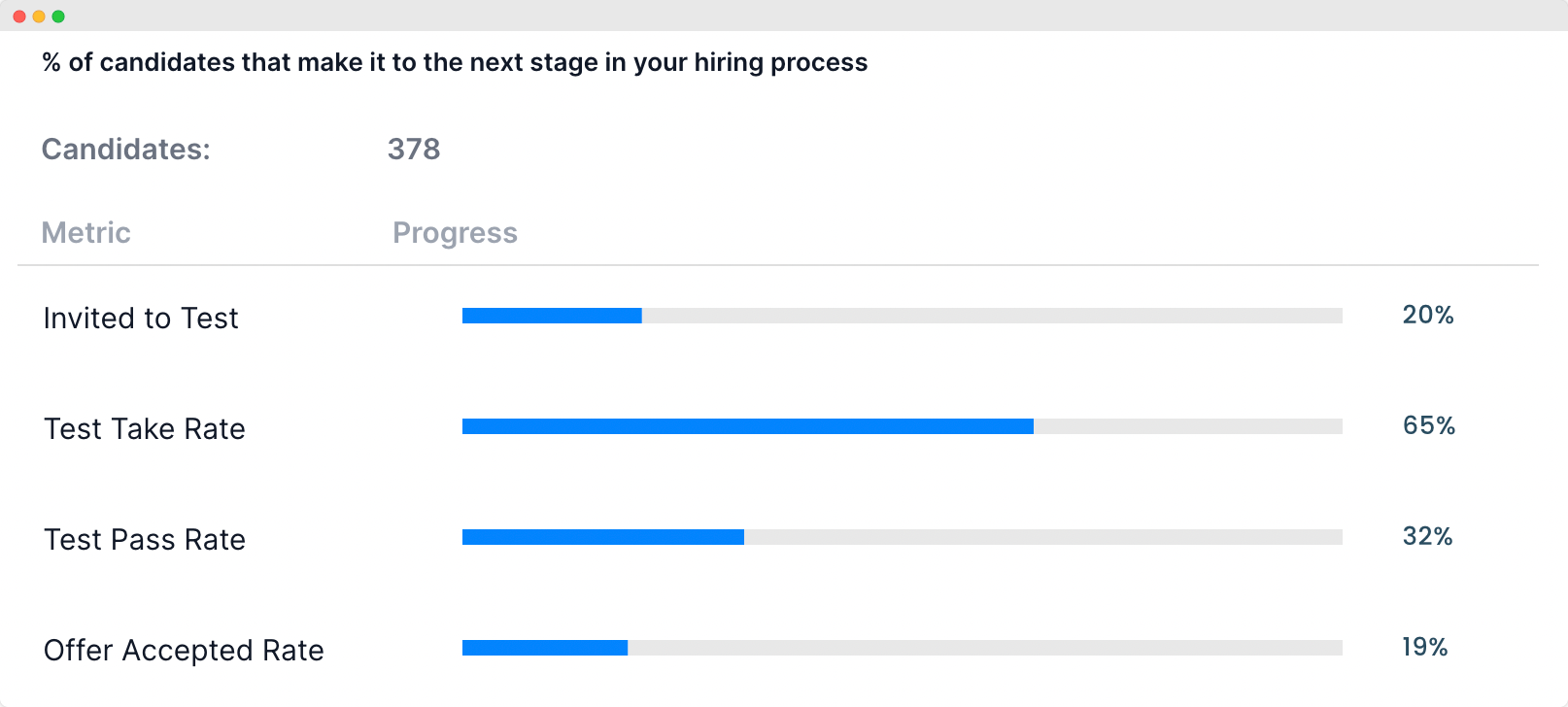 Why Spacebar Collective chose Workello
"Workello is awesome," says Chris Tweten. "Not having to go through a bunch of platforms and apps is amazing. I love automated emails because I always hated doing email correspondence."
"We got compliments on the template job description that we used. People really liked seeing what their role would look like in one month, three months, and six months from when they start working with us. Candidates really liked the assessment portion as well, and said that it felt like a real writing experience."
"Workello saved us so much clicking. Not having to go through individual hiring platforms was a huge time-saver"
If you're a successful SEO agency like Spacebar collective and you need to scale your content production, sign up for Workello today.