Niels Zee is a managing director at Traffic Family a media company that operates slaapwijsheid.nl. They buy successful affiliate websites and grow them 10x in some cases!
Of course, being an affiliate, Niels needs to work with writers and produce a lot of high-quality content.
Hiring challenges before Workello
Like many fast-growing companies, Taffic Family also struggled with hiring writers. Unfortunately, this took a lot of their precious time and energy and did not work.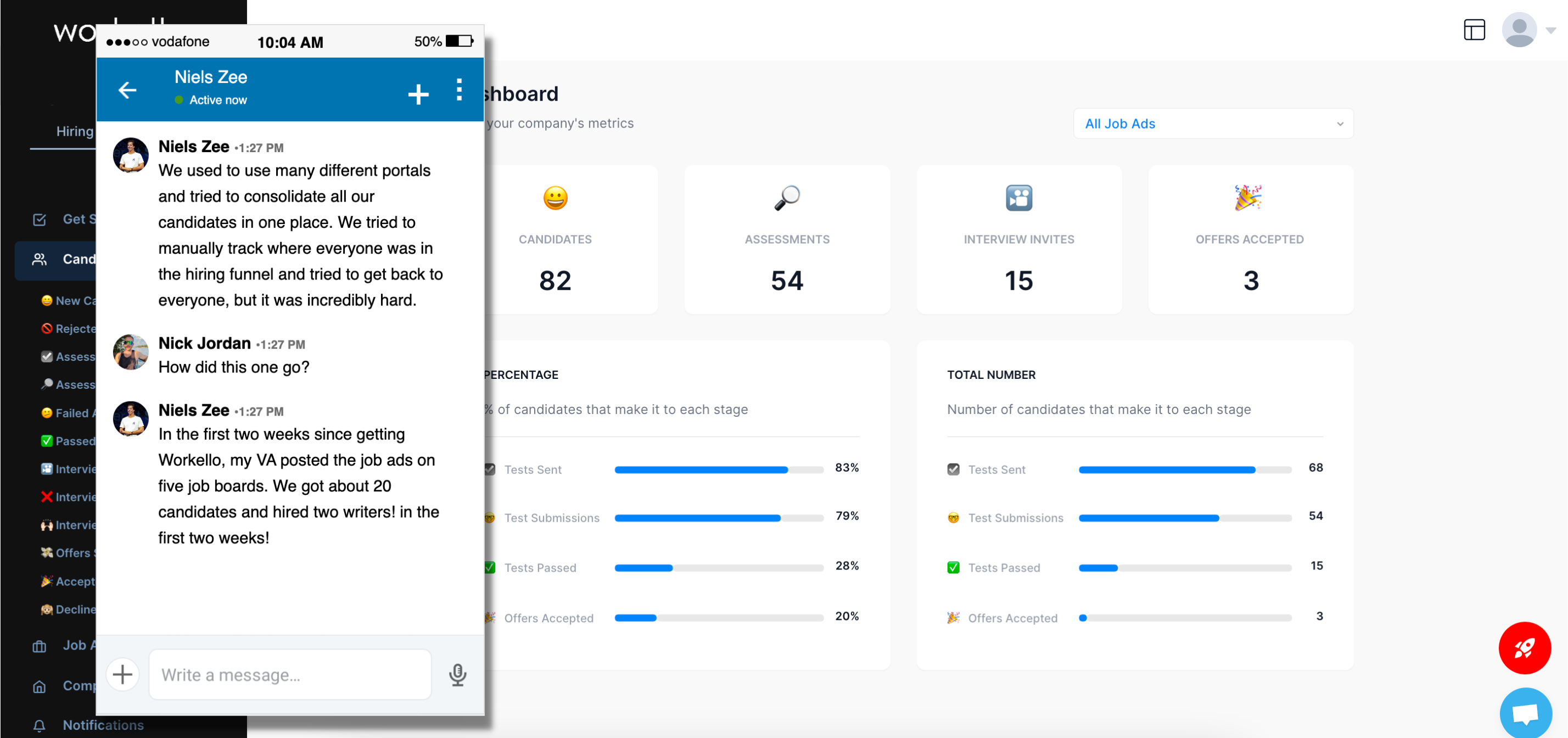 "We used to use many different portals and tried to consolidate all our candidates in one place," says Niels Zee. "We tried to manually track where everyone was in the hiring funnel and tried to get back to everyone, but it was incredibly hard."
"Instead of only using your email and having everyone in different places, we needed a solution that would centralize the candidates. Things would slip through the cracks, and we would not respond to people that took their time to apply to work with us. A lot of good people slipped through our fingers."
Why Niels Zee chose Workello
"In the first two weeks since getting Workello, my virtual assistant posted the job ads on five job boards. We got about 20 candidates and hired two writers — all in the first two weeks!"
Niels recommends fast-growing companies take back their time and use a system that will centralize all their candidates and save countless hours each week instead of tracking writers in spreadsheets and various other platforms.
Hiring process
Hiring playbook used: Outsourcing Hiring to a VA
An interesting part of Traffic Family's hiring cycle is that they looked for writers who can produce content in Dutch, not English. Niels created a fantastic job description in Dutch to ensure that anyone who applies can actually understand the language they will be writing in.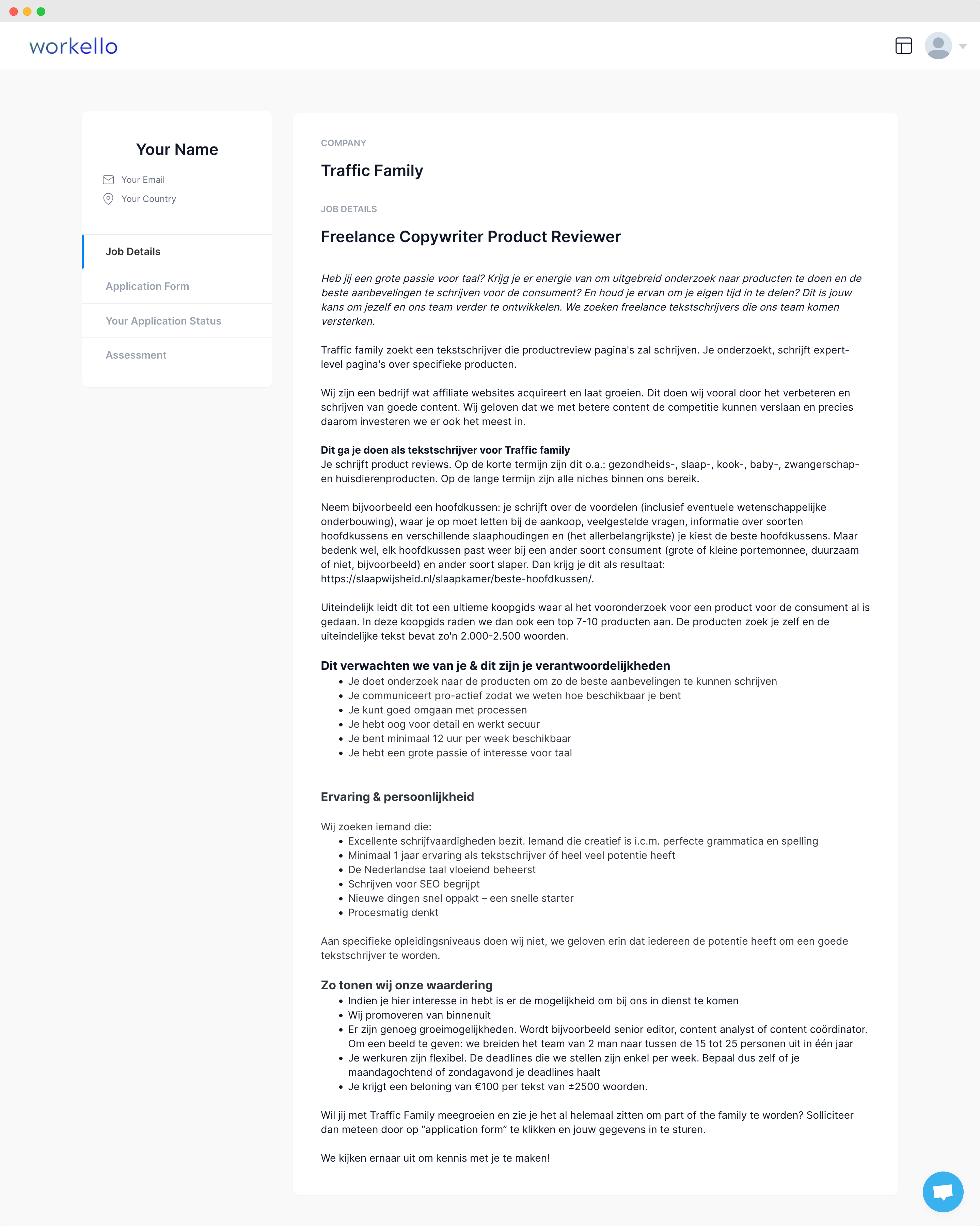 The job description communicates exactly what the writer will be doing (in this case, Traffic Family was looking for a product review writer). They explained what kind of content they were expecting their writers to produce, they highlighted the benefits of working with them, and they even included bonus structures in the job ad.
Traffic Family virtual assistant then posted the job ads on Dutch freelance job boards, LinkedIn, and 10 Dutch Facebook groups for writers and editors. The assessment they opted for was based on Workello's pre-optimized template that they aligned with their brand and translated to the Dutch language.
And the results are amazing. They received 42 candidates, tested 36, 13 writers passed their assessment, and they hired two writers: one product reviewer and one copywriter.

If you are an affiliate business like Traffic Family (and its mother company Dwarfs.io), and you need content to grow your business, sign up for Workello today.